Alleged bank robber dressed in drag loved by friends; police shooting questioned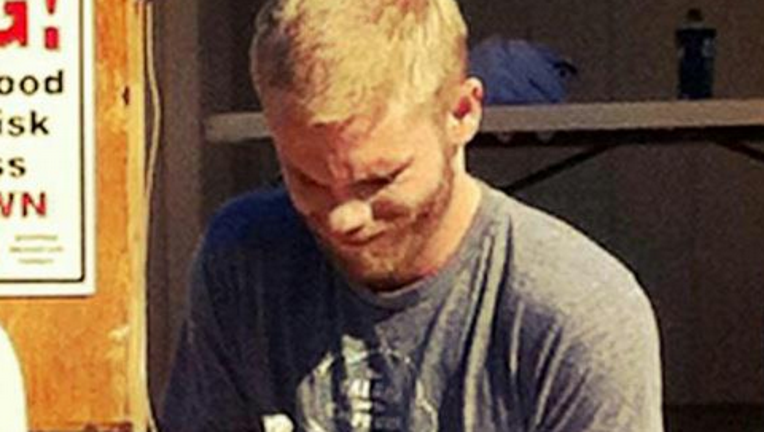 article


SEATTLE -- A popular local restaurant and neighboring bar are closed Friday to honor a 26-year-old chef who was shot and killed by Seattle police Thursday after he allegedly robbed a bank dressed in drag.

Cody Spafford, 26, was the sous chef at The Walrus and the Carpenter in Ballard and a bartender at neighboring Barnacle, the Seattle Times reported. Spafford -- who by many reports was a well-liked man with little history of violence -- was shot by Seattle police after approaching  police detectives with a knife he refused to drop, Seattle police said.

The restaurant and bar closed Friday to honor the memory of Spafford.

"The Walrus and the Carpenter will be closed this evening so that we may mourn the loss of a dear and beloved friend," the restaurant posted on their Facebook page Friday.

Spafford was allegedly dressed in makeup, a wig and a skirt when he robbed a bank near East Madison Street and McGilvra Boulevard around 9:15 a.m. Thursday. Following the robbery, Spafford crashed his getaway car and ran off, spurring a two-hour long police search.

Police finally spotted Spafford in the 100 block of 39th Avenue East and witnesses heard four to five police gunshots.

Spafford was killed at the scene, police said.

Spaffords co-worker Renee Erickson told The Stranger she was saddened to hear a man she liked and respected could allegedly do something so outside his personality such as rob a bank.

"Everyone is just turned totally upside down and blindsided by it all," Erickson told the Stranger. "This wasn't the Cody that we knew and loved."

Erickson questioned whether it was necessary to shoot a man that was about 125 pounds.

Spafford had a brief criminal history of non-violent crimes that included felony marijuana possession and failure to stop upon command of law enforcement, the Seattle Times reported.

Additional details of the shooting are expected to be released by the SPD Friday afternoon. The department could come under further heat for failing to de-escalate a situation, and resorting to deadly violence instead.

Spafford's friends took to Facebook Friday,  offering their condolences.

"Be kind," friend David Little said on Facebook. "Everyone is fighting a hard battle."