Alleged adult store burglar spotted wheeling cart of sex toys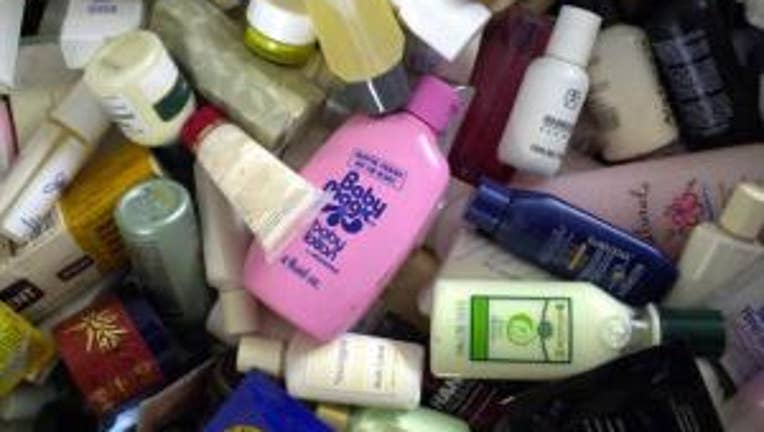 OLYMPIA -- A 31-year-old man spotted carting 15 sex toys down the road was arrested in connection with the break-in of Lacey's "Lovers," an adult store.

Olympia police received reports of a break in at 4:30 a.m. in the Lovers store in the 3900 block of of Martin Way E. Officers called to the scene found the front window of the store smashed out with a rock, leaving large piles of glass both in and outside the building.

Police said it appeared the burglar quickly rummaged through lovers' accouterments before grabbing 15 sex toys of the shelves and fleeing the store.

The exact description of the model of sex toys was not immediately available.

The incident went unsolved until later Sunday, when Lacey police officers spotted a man wheeling a shopping cart full of sex toys near the PetSmart on Sleater-Kinney Road. The man allegedly admitted to stealing the toys from Lover's following questioning, and he was arrested by Lacey police.

The suspect faces burglary charges. He is currently out of Thurston County Jail on $2,500 bail.