All out of joint: Expansion joint problem closes lanes of I-5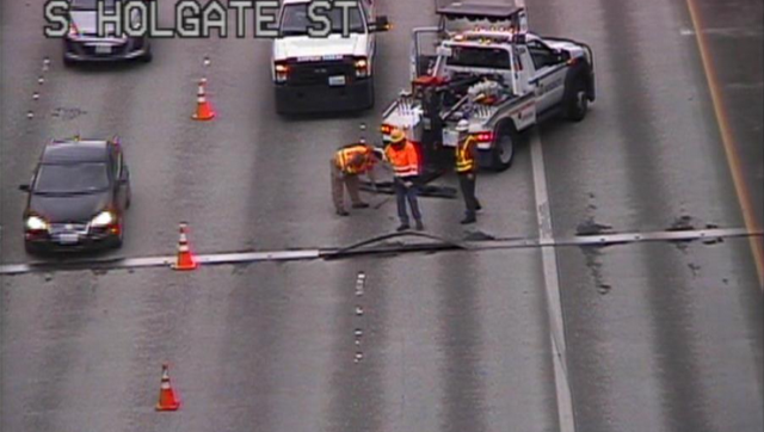 SEATTLE -- A 50-year-old expansion joint popped out of place on Interstate 5 south of Interstate 90 early Thursday morning, causing long backups for the morning commute.

According to the Washington State Department of Transportation, an expansion joint popped out of place at around 6 a.m. Three lanes of southbound I-5 near S. Holgate Street were closed as workers attempted to fix the problem.

Early reports show the sprung joint popped at least three cars' tires. Traffic backup was about three miles by 6:30 a.m. and totalled to about 10 miles by the heart of rush hour.

All lanes opened by 11:30 p.m.

This isn't the first time a damaged expansion joint has caused a backup. On May 17, a different joint popped up, closing the right lane of southbound I-5 near King Street.

Inspectors routinely inspect the joints, WSDOT officials said.