All aboard the Emerald City Trolley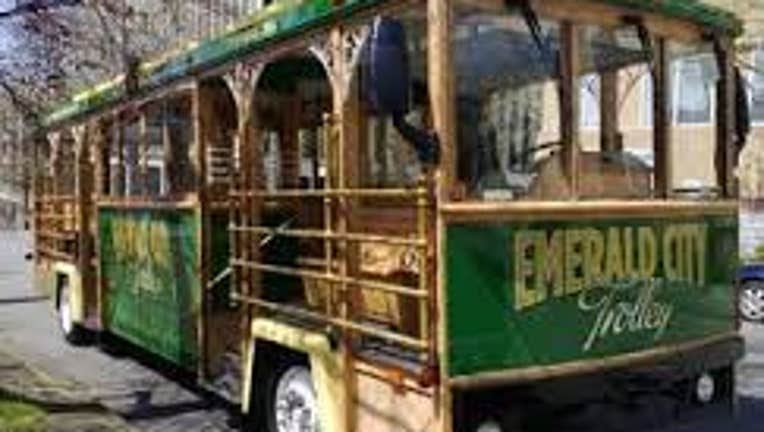 SEATTLE -- Hop on board the Emerald City Trolley and tour the city retro style this summer.

The hop-on, hop-off trolley will take visitors to downtown Seattle and along the waterfront, with additional lines servicing the Museum of Flight, Ballard and Fremont. One- or two-day passes are available for each of the five trolleys, which make continuous loops on their routes every 40 minutes.

The guided tour includes key stops at the Pike Place Market, Space Needle, Seattle Aquarium, Great Wheel and other area attractions.

Emerald City Trolley begins service on May 17 and will operate through Sept. 29.