Alice in Chains lives on -- and tops the charts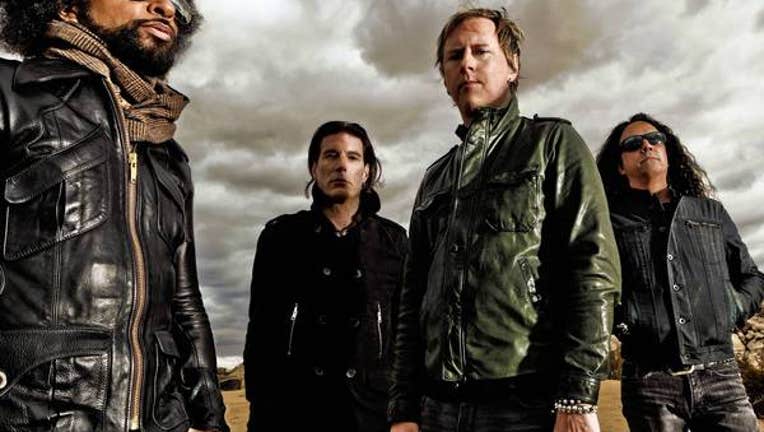 article


Even at the worst of times, one facet of the Alice in Chains saga was never in doubt: the longtime friendship of founding members Jerry Cantrell and Sean Kinney. The guitarist and drummer met when the hard-rock band formed in 1987 and have grown only closer through the years of success and tragedy.

"He's my absolute best friend," says Cantrell, 47, the band's guitarist and co-vocalist. "I've never been committed to anything for this long through the good and the bad. And we're still doing this, which says a lot. It's meaningful."

This week's release of "The Devil Put Dinosaurs Here," the second album from the resurrected band, is another sign that Alice in Chains lives on.

With bassist Mike Inez (who joined in 1993) and singer-guitarist William DuVall, the band's unexpected second act follows an excruciating decade of inactivity and the 2002 overdose death of singer Layne Staley. After the release of 2009's "Black Gives Way to Blue," which reached No. 5 on the Billboard album chart, those days seem far away now. The new album is currently No. 1 on iTunes' rock album chart.

"It's friends first and then all the rest," says Kinney, 47, on the phone from a tour stop in Fort Wayne, Ind. "It's not really worth doing unless you enjoy the people you're doing it with. None of us are fame seekers. We're not out working our own brands independently, putting out hot sauce and . We're lucky that anyone ever cared. We know that."

Alice in Chains performs Sept. 6-7 at the Gorge Amphitheatre and Sept. 8 at the Sleep Country Amphitheater in Ridgefield, Wash.

For the complete Los Angeles Times story, go here.