Albertsons gets 12 Haggen grocery stores in bankruptcy auction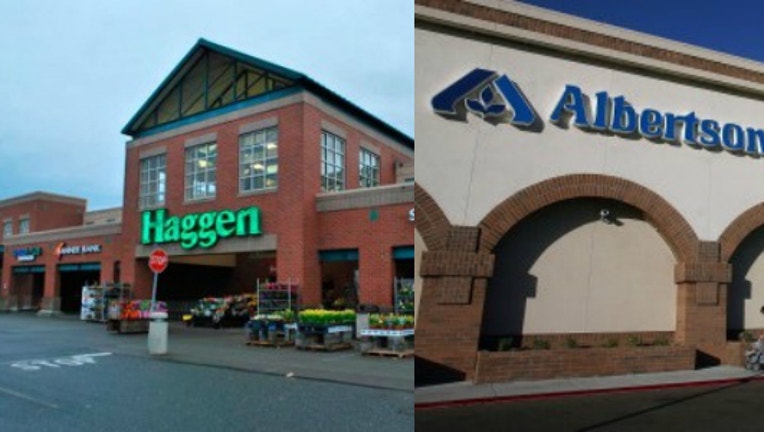 SEATTLE -- Albertsons has won a dozen Haggen grocery stores that were auctioned off in bankruptcy court this week.

Our partners at the Seattle Times report half of the locations will be operated as Albertsons stores and half as Safeway stores.

The stores in Everett, Shoreline, Port Orchard, Spanaway, Gig Harbor and 4300 NE 4th in Renton will branded as Safeway.

Albertsons will be the brand for stores in Puyallup, Milton, Burien (2 stores), Monroe and at 14215 SE Petrovitsky Road in Renton.

The one Washington store that Albertsons did not win went to Yoke's Foods in Liberty Lake.

Bellingham-based Haggen is auctioning off 95 stores. Many of the stores for sale were purchased from Albertsons and Safeway in December. Haggen struggled to convert many of the stores to their brand and filed for bankruptcy protection in September.

Other locations on the auction list are in Oregon and Arizona. Albertsons was forced to sell the stores last year by the Federal Trade Commission when it merged with Safeway.

The sale would leave the Bellingham-based chain with just 31 stores.

The grocer has said they've found buyers for 36 stores in California and Nevada. The company has also put into place a bid and auction process for some of the stores.