Air quality turns 'unhealthy' for many as wildfire smoke from Canada moves in


SEATTLE -- Air quality in the Puget Sound region deteriorated Monday night into the "unhealthy" category for many as wildfire smoke from British Columbia moved into Western Washington.

On Monday night, the Washington Department of Ecology Air Quality Monitoring Network was reporting "unhealthy" (red dots) air for parts of the Puget Sound region and "unhealthy for sensitive groups" (orange dots) for other parts. The central part of the state, where many wildfires are burning, is reporting "unhealthy" or "very unhealthy" air. Some even show black dots on the agency's map, which means "hazardous."

To check out your area, click here to get to the Washington Department of Ecology's Air Quality Monitoring Network map.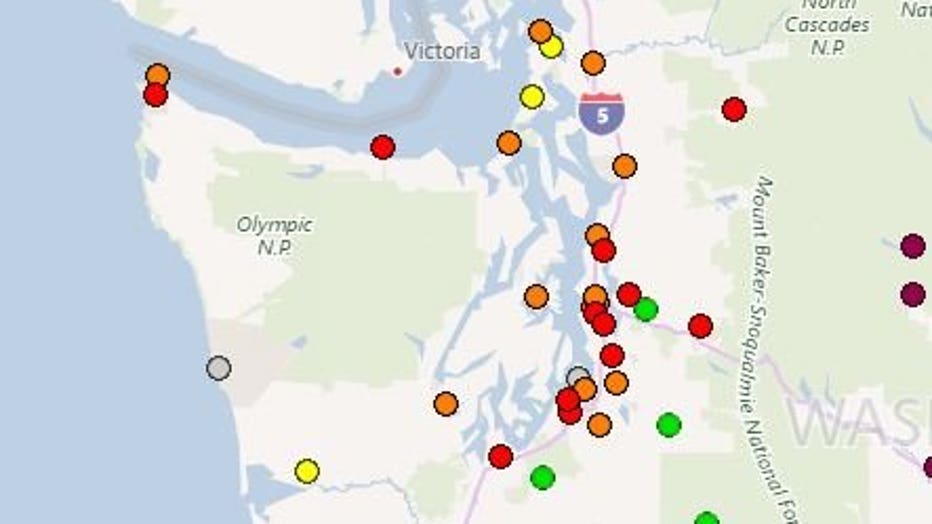 "Confirmed. It's terrible here in Chelan - our deck is covered in ash, and even a few minutes outside leaves your clothes smelling like a campfire," Ben Rudolph said on Twitter.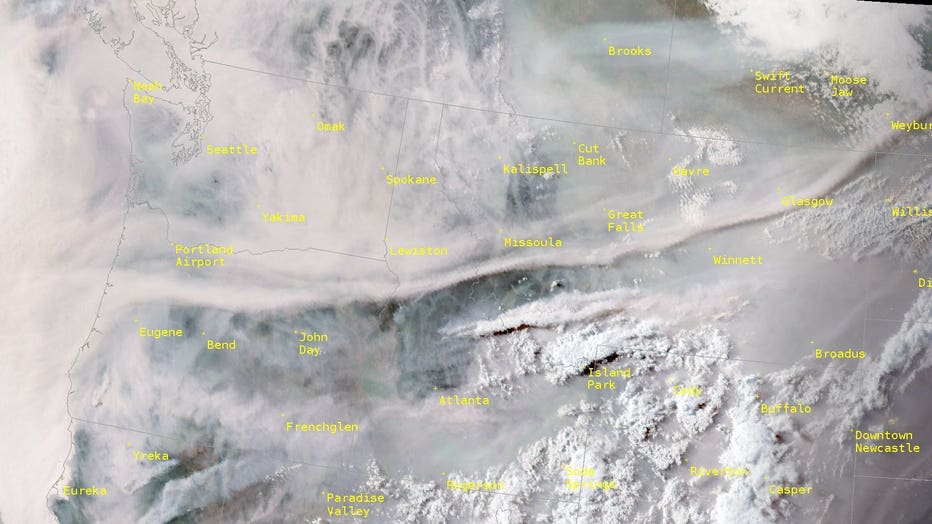 "Another smoky day across the region and here is another satellite image showing just how expansive we all know it is. Ugh times 2!" -- National Weather Service, Spokane




Q13 Meteorologist Katie Boer said visibility is reduced to about a 1/2 mile in Everett from fog, mist and smoke haze. That haze should stick around until at least Wednesday.

"Some of it will probably clear midweek, but it'll take another system to push on through the clear it out more" Boer said.