AG's Office introduces legislation to make cold case unit for missing and murdered Indigenous people in WA
OLYMPIA, Wash. - Attorney General Bob Ferguson and other lawmakers are expected to propose new legislation that will create a Cold Case Investigations Unit focused on solving cases of missing and murdered Indigenous women and people (MMIWP).
American Indian and Alaskan Native women and people experience more violence than any other population, according to a Friday press release from the AG's Office. A federal study shows that Native American women are murdered at a rate that is 10 times higher than the national average. 
Additionally, the CDC reports that homicide is the sixth leading cause of death for Indigenous women, and the third leading cause for Indigenous men.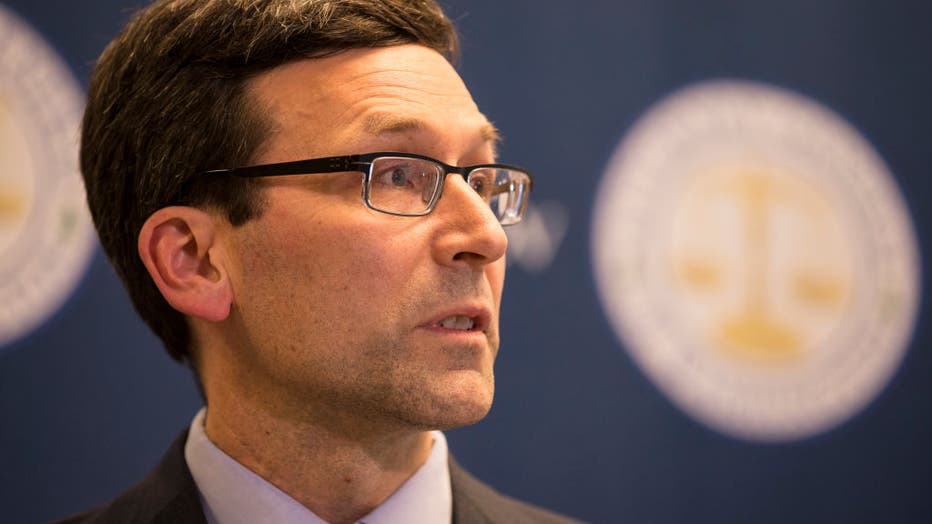 Washington state Attorney General Bob Ferguson (Photo by Stephen Brashear/Getty Images)
"We must address the crisis of missing and murdered Indigenous women and people," Ferguson said. "This bill not only honors the Task Force's recommendation, it's the right thing to do and is long overdue."
A shocking statistic from the AG's Office says Indigenous people make up 2% of Washington's population, but Indigenous victims make up 5% of the unresolved criminal cases in the state.
RELATED: AG Ferguson, Rep. Leavitt propose bill to update Washington's robocall laws
Senator Mank Dhingra (D-Redmond) and Representative Debra Lekanoff (D-Anacortes) both serve on the MMIWP Task Force, and are sponsoring and introducing bills by request of the AG to create the cold case unit.
"Dedicating the resources and expertise necessary to solve the cases we already know about is the best way to bring justice for those we have lost. Funding awareness and training will help to prevent future tragedies," said Sen. Dhingra, who is chair of the Senate Law & Justice Committee.
The Cold Case Investigations Unit will work alongside local and tribal law enforcement agencies to solve these MMIWP cases, and prevent these tragedies from happening in the future.
RELATED: AG files lawsuit against plastic surgery provider for threatening patients to falsely inflate online ratings
This new unit will have investigators and a case investigator who will work closely with victim's families by maintaining consistent communication that will use culturally appropriate practices.
"Only together can we address this threat to our communities, and housing the MMIWP Cold Case Unit within the Office of the Attorney General not only helps ensure needed resources are available, but also sends a message to Washington's first peoples," said Rep. Lekanoff.