AG Bob Ferguson threatens to sue Trump administration over birthright citizenship


OLYMPIA, Wash. -- Washington Attorney General Bob Ferguson is threatening to sue the Trump administration -- again -- if the president follows through with his intent to end birthright citizenship in the United States.

Trump's vow to end the right to citizenship for the children of non-citizens and unauthorized immigrants born on US soil came in an interview with Axios released Tuesday. Such a step would be regarded as an affront to the US Constitution, which was amended 150 years ago to include the words: "All persons born or naturalized in the United States and subject to the jurisdiction thereof, are citizens of the United States."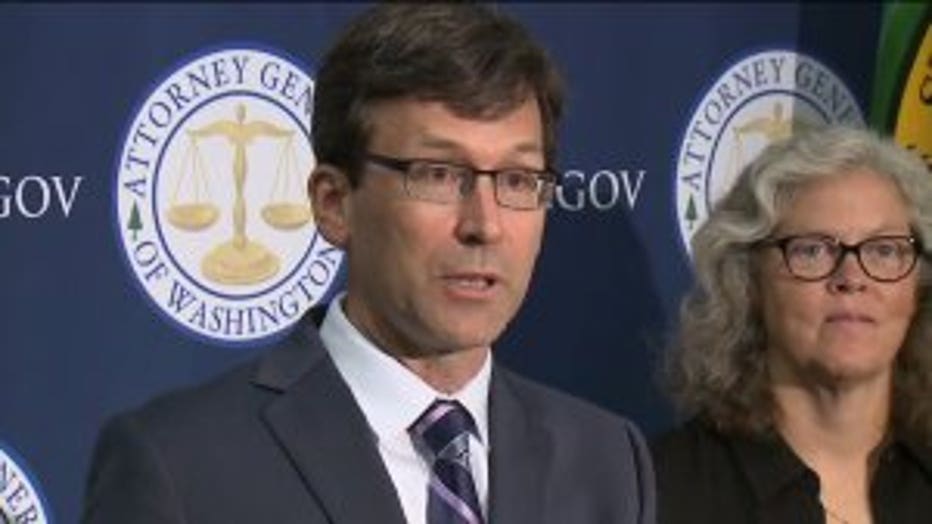 Washington Attorney General Bob Ferguson. Q13 News photo


"No matter how much he may want to appeal to the Alt-Right, President Trump can't alter the Constitution through executive order. If he tries, we will immediately take him to court — and defeat him again," Ferguson said in response. 

The White House did not provide additional details of the planned executive order on Tuesday morning.

"It was always told to me that you needed a constitutional amendment. Guess what? You don't," Trump said, adding that he has run it by his counsel. "You can definitely do it with an act of Congress. But now they're saying I can do it just with an executive order," Trump said.

The President didn't provide any details of his plan, but said that "it's in the process. It'll happen."

If it does, it wouldn't be the first or 31st time that Ferguson has filed a lawsuit against the Trump administration.

His office says he has filed 32 of them. Of those, Ferguson claims 14 legal victories, eight of which cannot be appealed. Others, like lawsuits involving dreamers, 3D-printed guns and the transgender military ban, can be appealed by the U.S. Justice Department. He said he hasn't lost a case yet against the Trump administration.