Afternoon rain and breezy conditions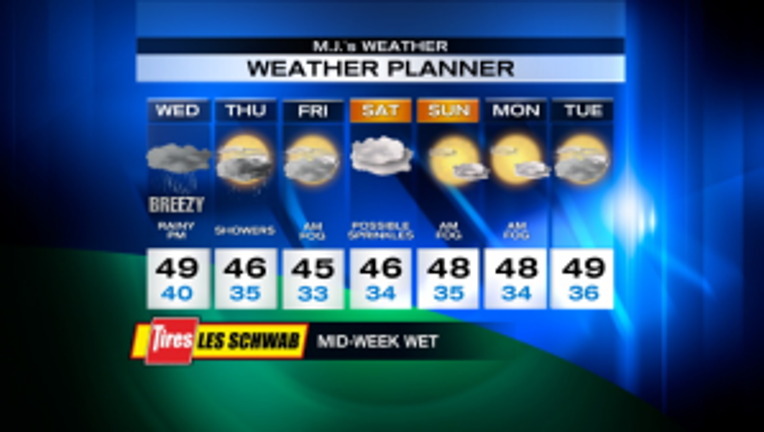 We've got some scattered showers around for the morning commute, and it's a little breezy in places.  This afternoon, another front comes through with steady rain and breezy-to-windy conditions.  We'll top our near normal - upper 40s.  The mountains are getting pounded with more snow.  There is a Winter Weather Advisory for the Cascades through tomorrow at noon.  Snow level is 2,500 feet and it's snowing there now with gusty winds causing poor visibility.  Tomorrow will be showery and cooler with highs in the mid 40s.  Then we dry out.  Friday through the weekend and into the beginning of next week we'll have morning fog, some afternoon clearing and highs a tad below normal, mid-to-upper 40s, and overnight lows dipping down to near freezing.  Saturday could have a sprinkle, or maybe some mist from the fog.

Viewer photos of the day . . .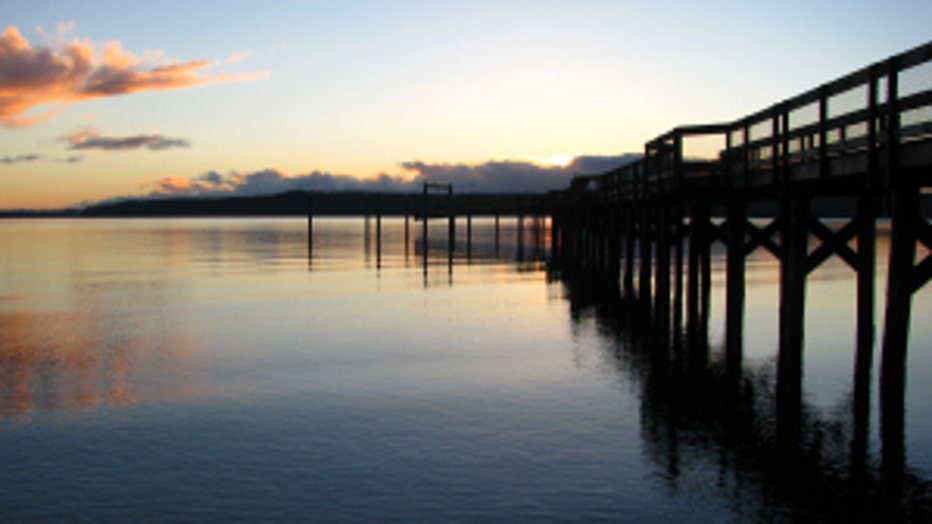 The sunset from Joemma State Park, looking toward Harstine Island. From Dale & Susan in Lakebay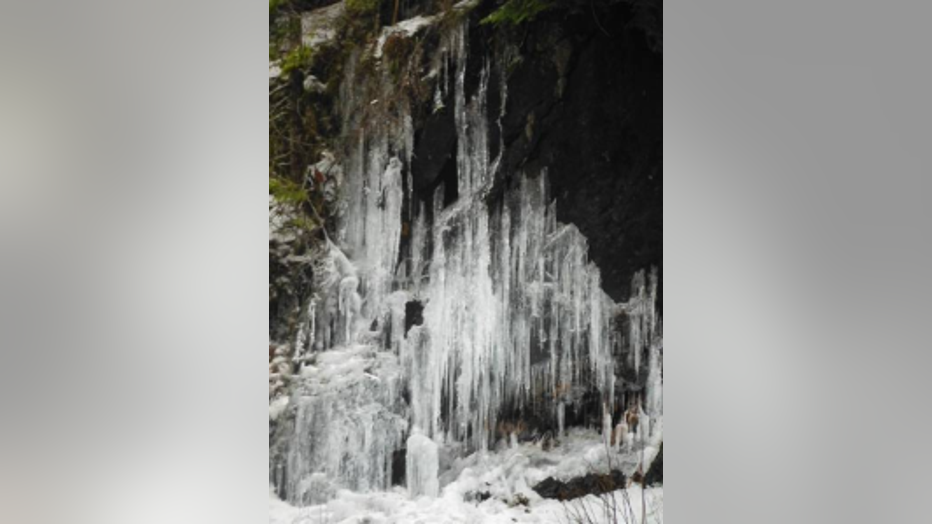 Frozen waterfall. From John in Granite Falls.