After voters kill Prop. 1, group drafts tax plan to save Seattle bus routes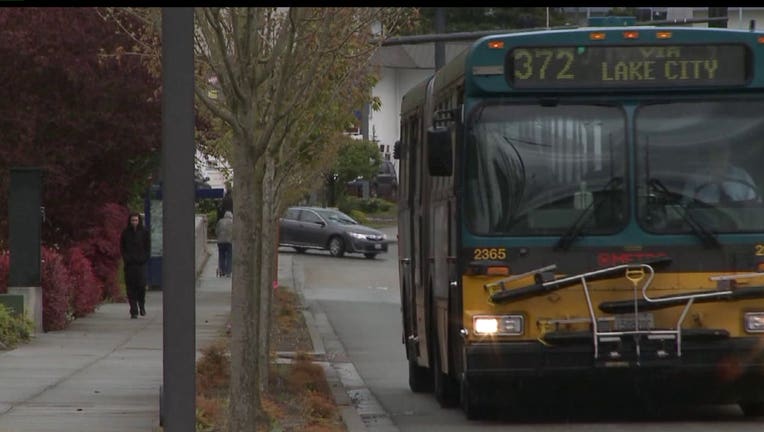 article
SEATTLE -- With Proposition 1's defeat, 72 Metro Transit bus routes are on the chopping block.

"We don't have any other options going forward," said Larry Phillips, chairman of the King County Transportation District. He says they have raided their reserves and raised bus fares five times over the years.

Critics say those are just excuses.

"They have a cost-control problem, not a revenue problem. Wages and benefits make up about 70% of Metro's operating cost," Dick Paylor said.

Paylor lobbied against King County's Proposition 1, which was defeated in Tuesday's special election. It would have raised car tab fees by $60 for every vehicle and raised the sales tax one-tenth of a cent.



But the group Friends of Transit isn't taking no for an answer. They are drafting a new tax initiative. The group wants to tax Seattle property owners 22 cents for every $1000 in property value.

For an average Seattle homeowner, that would mean nearly $90 more in property taxes a year.

"If you live in a big, expensive house, you are much more able to afford it. If you live in a small condo or apartment, you will pay a lot less," Ben Schiendelman said.

Schiendelman said the tax increase is expected to raise $25 million every year for the next six years and all of the revenue will go to save bus routes only within the city of Seattle.

"I don't ride the bus much, but I think, if you have better public transportation, it reduces congestion, reduces pollution," Seattle homeowner Jake Kendall said.

Kendall was in favor of Proposition 1.

 

"I would have preferred to tax car owners but I think homeowners could pay as well. I would vote for it," Kendall said.

Others say going after just Seattle property owners isn't the answer.

"I think I would rather pay more in bus fare. I don't want my property taxes to go up higher than they already are," Seattle homeowner Sara Mercer said.

"I don't know if it is fair to go after a group like that," bus rider Sarah Anderson said.

Friends of Transit will need nearly 21,000 signatures to get the new tax initiative on the November ballot.