After second robbery, Pizza Rita offers 200 pie reward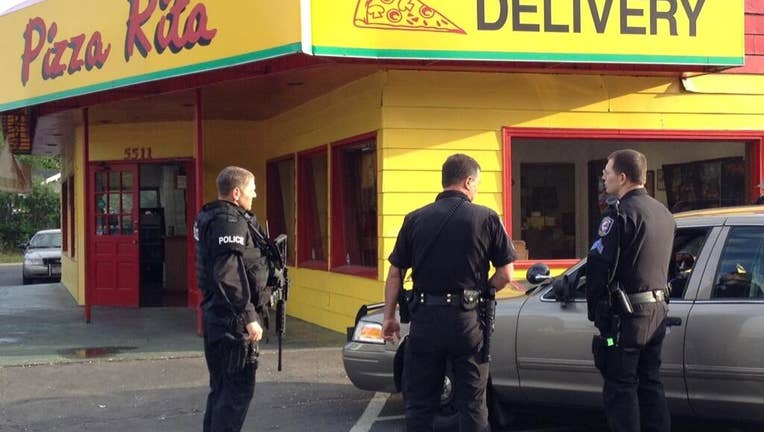 article


SPOKANE (KHQ) -- For the second time in the last few months, police officers are looking for a suspect in an armed robbery at a north Spokane pizza shop. The robbery happened just before 6 p.m. Wednesday at the Pizza Rita in the 5500 block of North Wall.

Spokane Police Lieutenant Dean Sprague says a man entered Pizza Rita and brandished a weapon, demanding money. The robber was able to get away with an unknown amount of money and the employee tip jar.

One of the delivery drivers chased the masked man for a short distance until he turned around and pointed the gun back at him. Police set up a perimeter and used a K-9 to track the suspect, but could not find him.

For two employees, this felt like deja vu all over again. In October 2012, the same restaurant was robbed by a man at gunpoint who also got away.

The owner of Pizza Rita, Bryan Dickmann, previously offered 100 pizzas and $1,000 for information related to the first burglary. Now he's offering a bigger piece of the pie, 200 pizzas and $2,000 to bring down the big cheese behind this armed robbery.