African lion cubs take a stroll at the Woodland Park Zoo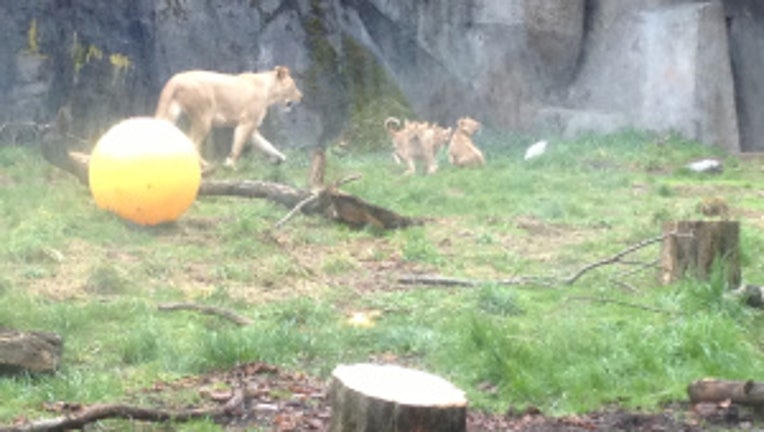 SEATTLE -- Four baby African lion cubs took their first steps in their new outdoor exhibit Saturday at Seattle's Woodland Park Zoo.

The two females and two males were born last year on Nov. 8 to their 3-year old mother Adia and 13-year old father Hubert.

Saturday, the cubs checked out their new digs, during a special sneak peek for Q 13 Fox News.   The Lion exhibit will remain temporarily closed to visitors, until the mother and cubs are comfortable, and the cubs acclimate to people.

The zoo plans to kick off a public contest to name two of the cubs soon.