Advice to holiday shoppers: Don't be an easy target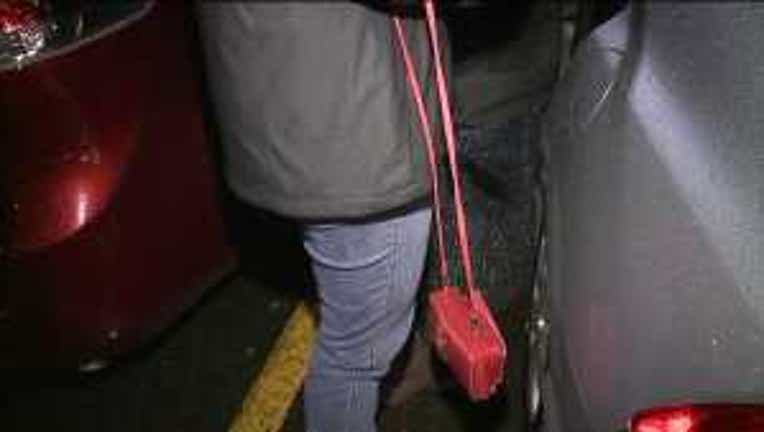 SEATTLE -- It's easy to let your guard down when it comes to your purse or the goods in your car, especially during the busy holiday season.  Unfortunately, that is what thieves want.

On Wednesday, Anna Xue came out of the library parking lot near the Northgate Mall to find two cars with their windows smashed in. One of those cars was hers.

"My heart dropped, that sinking feeling when you know. I looked and I figured it was my snowboard" that had been insider her car, said Xue.



A stolen snowboard and a vandalized car is a rough way to start the holidays.

"I couldn't fit it in my trunk. I covered it up and put blankets and bags to make it look like it wasn't there, and that might have made it more obvious," said Xue.

Visible goods in the car and a dangling purse are open invitations for thieves. Many women outside Northgate Mall Wednesday night were seen with their purses dangling at their sides, including shopper Terri Hawes.

Retired Seattle police detective Meryl Carner says the best way for a woman to carry a purse is to put the straps over their head, then across their body. He says women should carry their  purse in front of them and protect it with their hands.

Hawes said she didn't realize she was an easy target for thieves and said she would take Carner's advice.

On Monday, a 3o-year-old woman was involved in a strong armed robbery. Police released a sketch hoping to catch the suspect.

"You ever think about the fact that once they have your ID and car keys and house keys that it poses a problem," said Carner.

With a stolen purse, thieves not only have your cash but most of your personal information. Although Xue may still have her purse, she still has a mess to deal with and an expensive snowboard gone for good.

"Definitely a lesson learned," said Xue

Carner advises that drivers always have their car keys ready before heading to their car. Also, keep car keys in a pocket, not a purse in case the purse is stolen. Also make a photocopy of credit cards front and back so that the information will be available for police reports and insurance.