Adopted girl's body being exhumed to determine age at time of death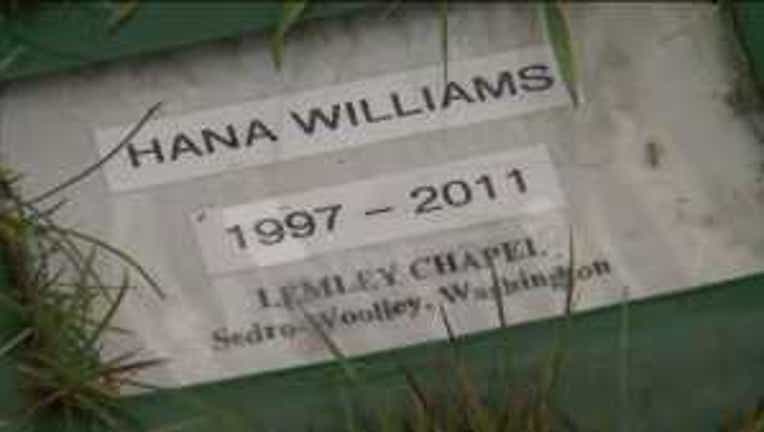 article
SEDRO-WOOLLEY -- The body of a girl who prosecutors say died from abuse must be exhumed before the homicide trial of her adoptive parents can take place.

Skagit County sheriff's deputies found the body of Hana Williams outside of her Sedro-Woolley home in May 2011. She had died of hypothermia, complicated by malnutrition, the coroner's office said.

On Wednesday, a judge said Hana's body must be removed and reexamined.



At the same time, prosecutors brought more charges against Hana's adoptive parents, Larry and Carri Williams. Now the couple faces manslaughter charges, on top of first-degree assault and homicide by abuse.

Homicide by abuse is only a possible charge if the child was under 16. The defense argues that Hana might have been older than the 13 years originally thought when she died.

Hana, a native of Ethiopia, was adopted by the couple in 2008.

In court documents, prosecutors said the family never treated her or another adopted child like the rest of the family. The night Hana died, prosecutors contend, Carri Williams forced Hana outside and would not let her back in.

Carri Williams contends Hana refused to return inside and stayed outside voluntarily. Deputies found Hana's lifeless body outside later that night. The coroner determined Hana died from hypothermia and said evidence pointed to other abuse, prompting the prosecution to file charges against the couple.

Prosecuting attorney Rich Weyrich said, "They were isolated. Hana was placed in a small room for fairly long periods of time, not given enough food or given food like leftovers, made to eat outside."

Prosecutors also say there was evidence that Hana and her adopted brother were beaten on multiple occasions with belts and plumbing equipment.

The Skagit County Coroner's Office said that after Hana's body is exhumed, it could take a week to determine her age at the time of her death.