Activists flood Seattle city council chamber in hopes of pressuring zoo into retiring elephants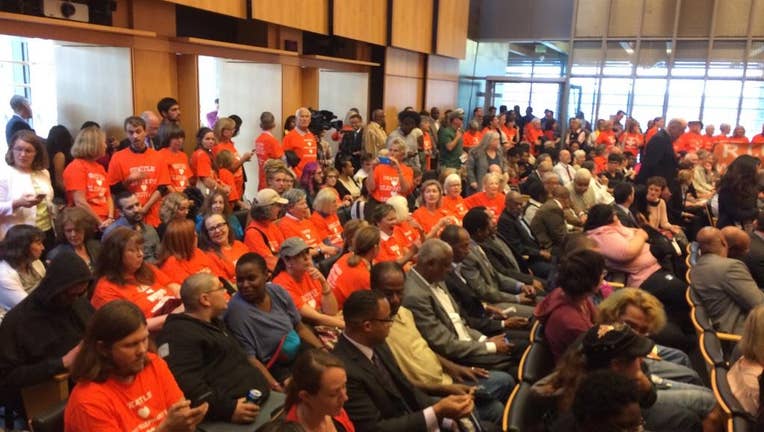 SEATTLE – Activists filled city council chambers in Seattle Monday to demand the city order Woodland Park Zoo to retire its two elephants to a sanctuary.

Friends of Woodland Park Zoo Elephants showed up at a regularly scheduled council meeting dressed in orange shirts.

The zoo recently lost its oldest elephant Watoto, while Bamboo and Chai survive.

The group has long called for the zoo to retire its elephants, but the recent death has brought the issue back to the forefront of public conversation.

The zoo has maintained it has a meticulous elephant care program and that the animals are a crucial part of the organization's education goals.