Active weather for big travel day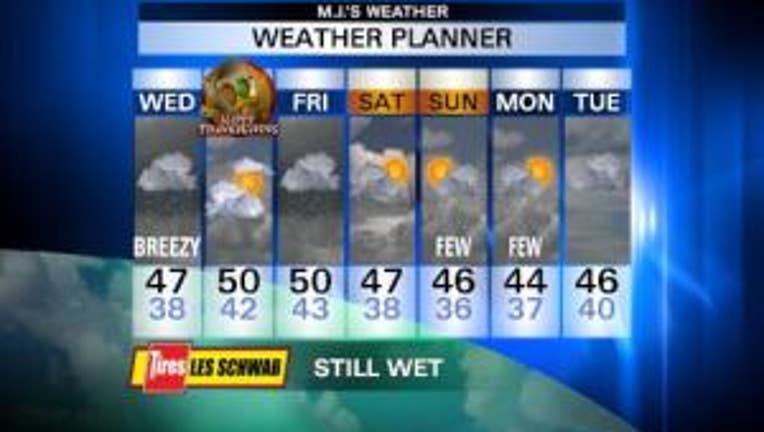 We have the most active weather in the U.S. on this big travel day before Thanksgiving.  We're getting rain, heavy at times, wind and mountain snow.  There is a WINTER WEATHER ADVISORY for the Cascades.  Expect snow showers at all passes with a snow level of 2,500 feet.  It will be cooler too, with highs in the mid-to-upper 40s.  The rain tapers off tonight.  We'll get a break on Thanksgiving Day.  It'll be dry, partly sunny, with highs near 50.  There could be some rain in our northern counties.  Black Friday will be wet again, with highs near 50.  Saturday will be showery and cooler, upper 40s.  Sunday & Monday could be dry, but there is a slight chance of a few showers.  It'll be colder, with highs in the mid 40s and overnight lows down to the mid 30s, near freezing.

Viewer photos of the day . . .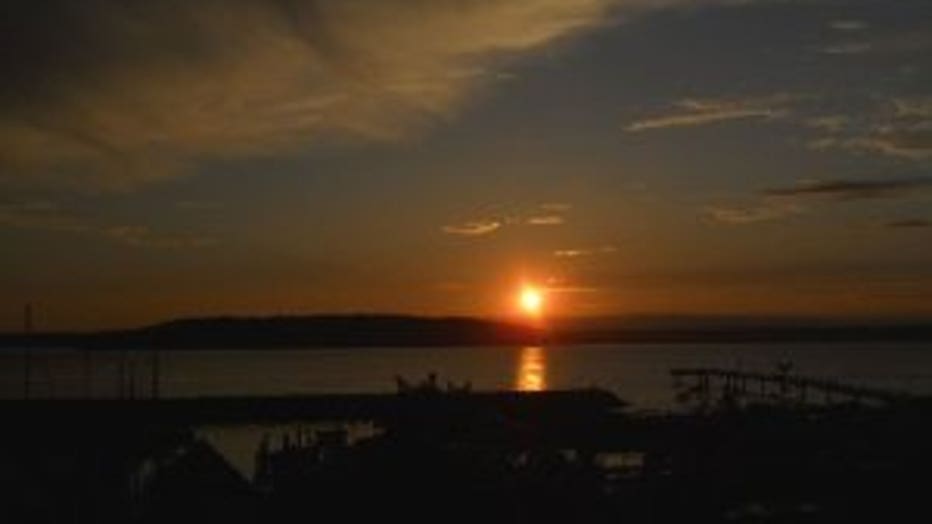 Sunset over Puget Sound from Al, who was at Anthony's in Des Moines.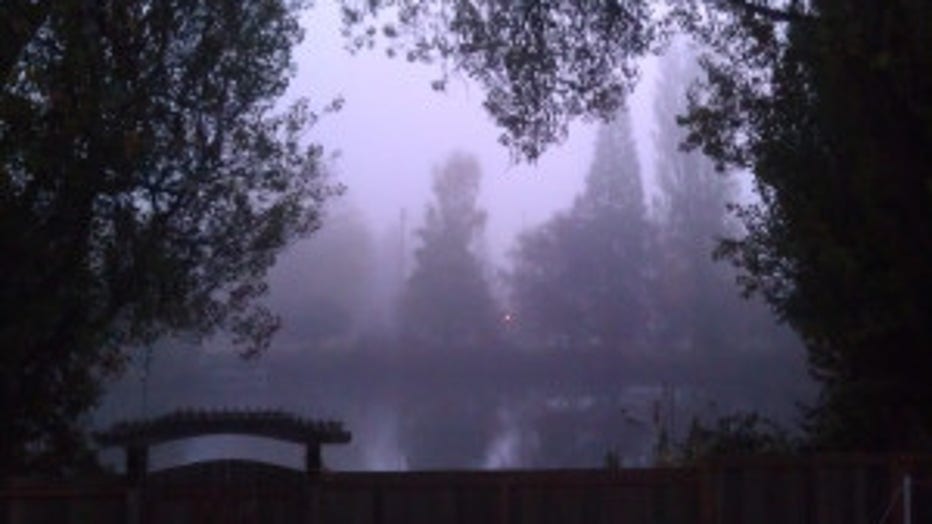 A foggy morning at Twin Ponds Park, from Nat in Shoreline.