Active weather day -- rainy, breezy, mountain snow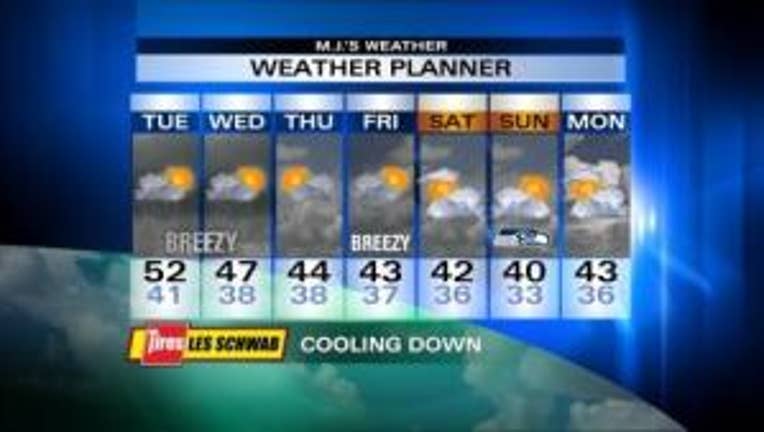 A frontal system has stormed through and most of the big rain has moved out of the area already. It's still breezy-to-windy and there is a wind advisory for the north Sound and coast until 10 a.m.  The rest of the day will be showery and somewhat breezy. Highs today are still mild, in the low 50s. We're going to start cooling off and the snow level in the mountains will be dropping today. There is a winter storm warning for the Cascades from noon today through 4 a.m. tomorrow. Expect snow, heavy at times, and windy conditions at the passes this afternoon/evening. Showers and breezy conditions continue into Wednesday and Thursday, and it'll be cooler, with highs in the mid-to-upper 40s. As we head toward the weekend, we cool down even more, and the faucet turns off. Just a few showers are expected on Friday and Saturday with afternoon highs in the low 40s. Sunday looks dry, partly sunny, but highs struggling to hit 40. If you're going to the Seahawks game (go Hawks!), you'll want to bundle up.

Viewer photo of the day . . .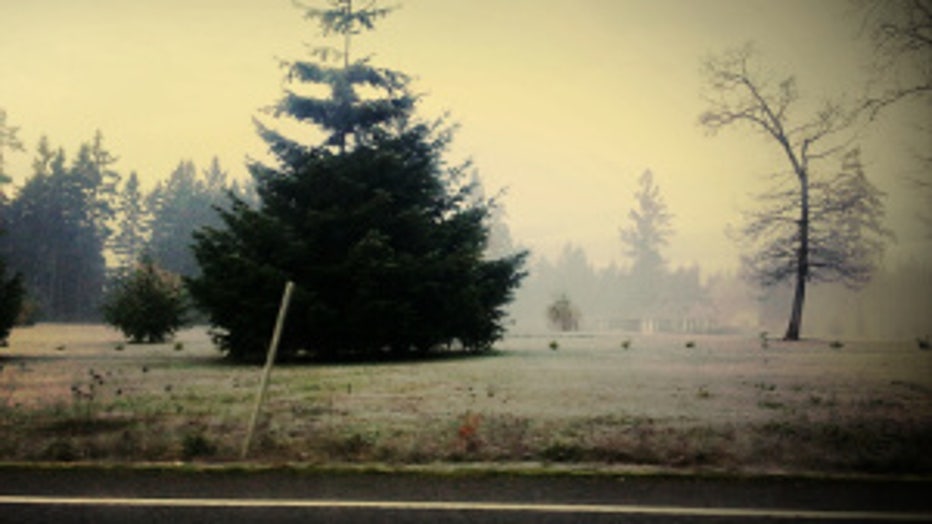 Foggy morning in Lacey. From Brandon