Active shooter drill held day after mall shooting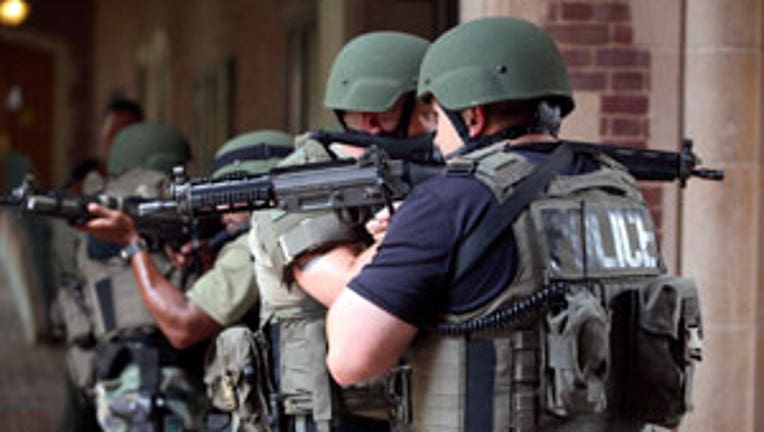 PUYALLUP, Wash. -- More than 100 members of local law enforcement, fire and emergency management agencies are participating in an active-shooter exercise Thursday at the Washington State Fair Events Center.

The multi-agency drill comes the day after an officer-involved shooting at Westfield Southcenter Mall in Tukwila. The purpose of the drill is to improve communication among agencies during the response to a violent incident, officials said.

Participants will practice five situations: protocols for responding to violence, wound management, basic patrol breaching, explosive ordinance disposal identification and recognition, and school response guidelines. The event is co-sponsored by Pierce County Department of Emergency Management and the Pierce County Fire and Law Cooperative Training Committee.

The Department of Homeland Security is funding the exercise.

On Wednesday, a shoplifter was caught on a surveillance camera inside Nordstrom, police said. An officer confronted the suspect when he ran into the parking lot and into a car. Police said when the car charged the officer, the officer opened fire, hitting one of the suspects.  The officer was hit by the vehicle. Officers later cornered the vehicle in a dead-end, and a woman and two men were arrested.

It's unclear which suspect was hurt.  The officer was not seriously injured.