Accused violent Spokane bar burglar who attacked cleaner with tire iron arrested, identified as Michael Yancey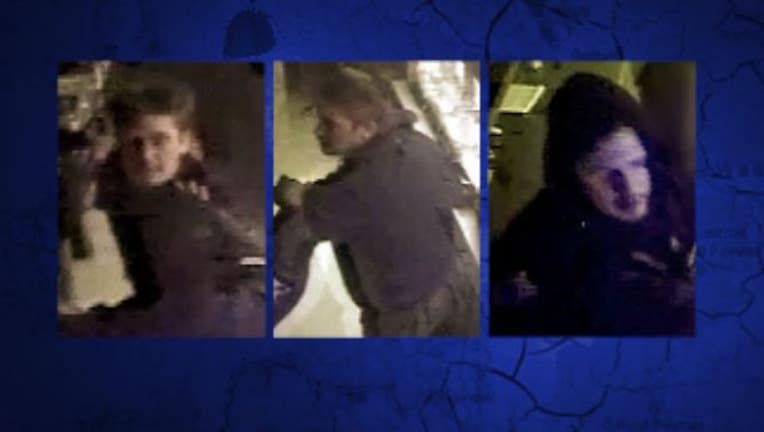 FUGITIVE CAPTURED November 26, 2014 -- The Spokane County Sheriff's Office says an anonymous tip led Major Crime Detectives to arrest 34 year old Michael Yancey for the burglary of Morty's Pub and Grill on October 24th, 2014. Detective Elliott developed probable cause Yancey committed the burglary and arrested him on Wednesday. Yancey was booked into the Spokane County Jail for Burglary 1st Degree where he is currently being held with a $25,000 bond. FUGITIVE WANTED IN SPOKANE COUNTY November 7, 2014 -- A cleaner shows up for an early morning job at a Spokane pub -- and catches a burglar in the act. From there, a violent struggle ensues with a bad guy armed with a tire iron. It was all caught on camera. The burglar is white and has a hood on. This happened late last month at 'Morty's Pub and Grill.' In the video, you can see the cleaner's got his arms wrapped around him and he's trying hard to take him down. The cleaner even gets on his cell phone to call the cops while he's still clashing with the guy. Then it gets serious.
The burglar has a tire iron in his right hand and starts hitting the victim with it over and over. Just look at how intense and violent the fight is now. From here they fight for another 20 seconds or so. It goes back and forth at a frightening pace. Finally, the two separate and now the burglar's hood is off. He still has that tire iron in his hand and you can tell he's threatening to use it more, before taking off. The victim had to get stitches and told cops he feared at one point of the fight he was going to get stabbed with the sharp end of the tire iron. Detectives think the suspect is about 5'10" with a stocky build. If you recognize him and can tell Spokane County Detectives his name, call an anonymous tip into: CRIME STOPPERS: 1-800-222-TIPS You must call the Crime Stoppers hotline with your tip to be eligible to receive a cash reward for information leading to a fugitive's arrest. Click here for information on how to text a tip to Crime Stoppers.