Accused home-invader; DOC fugitive, Jeremy Moss, caught in Oregon
FUGITIVE CAPTURED May 2, 2013 -- The Department of Corrections' Violent Crimes Task Force says Jeremy Moss was caught on May 2nd, in Multnomah County, Oregon. WANTED IN KLICKITAT COUNTY and by DOC in Yakima County April 19, 2013 -- Officers in Yakima and Klickitat County need your help finding an accused home-invader they say is deep into drugs. Checkout all the charges wanted fugitive, Jeremy Moss, is facing for a recent home invasion in Goldendale:
Moss is moss is also wanted by the department of corrections for escape in Yakima County.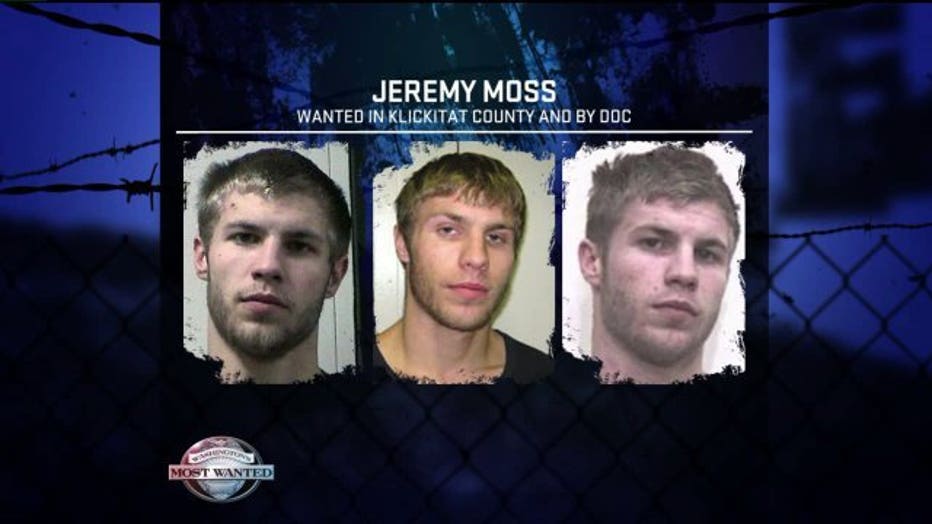 Here are the details on JEREMY MOSS:
Officers say his drugs of choice are meth and illegal prescription pills. If you know where he's hiding, call an anonymous tip into: CRIME STOPPERS: 1-800-222-TIPS You must call the Crime Stoppers hotline with your tip to be eligible to receive a cash reward for information leading to a fugitive's arrest. CLICK HERE for information on how to TEXT A TIP to Crime Stoppers