About 100 protest construction of PSE's liquid natural gas pipeline at Port of Tacoma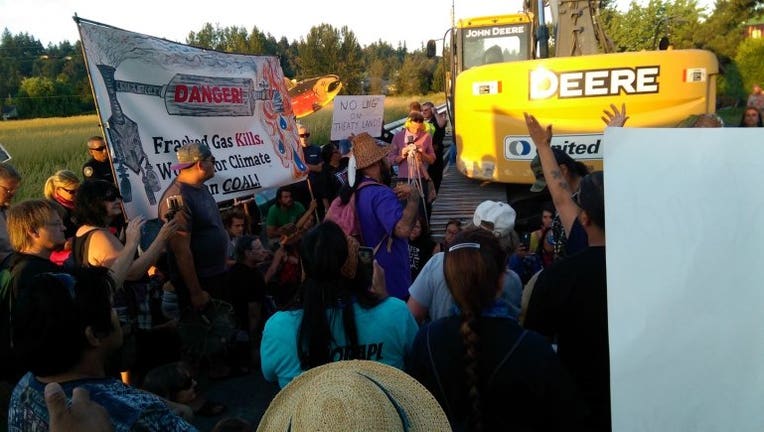 FIFE, Wash. -- About 100 protesters turned out Monday night to demonstrate against construction of the Puget Sound Energy's liquid natural gas pipeline and facility site at the Port of Tacoma, Fife Police Chief Pete Fisher said.

That gas comes from fracking, and members of the Puyallup Tribe have gone to court to try and stop the pipeline.

The protesters issued the following statement:

"For two years citizens have been fighting plans to construct a fracked gas pipeline and processing facility at the Port of Tacoma, directly adjacent to Puyallup tribal lands and waters and only six blocks from private homes. Now, even though the Puyallup Tribe and others have legal contests underway in the courts, PSE (Puget Sound Energy) has begun laying pipeline and construction of the facility.

"Public awareness of this project has been intentionally limited and dangers of this facility continue to be misrepresented by PSE and the City of Tacoma. However, through continued education and outreach in recent weeks, opposition has grown substantially."

Fisher said the protest has been peaceful and there have been no arrests.