Aberdeen man suspected of DUI in crash that sent man to hospital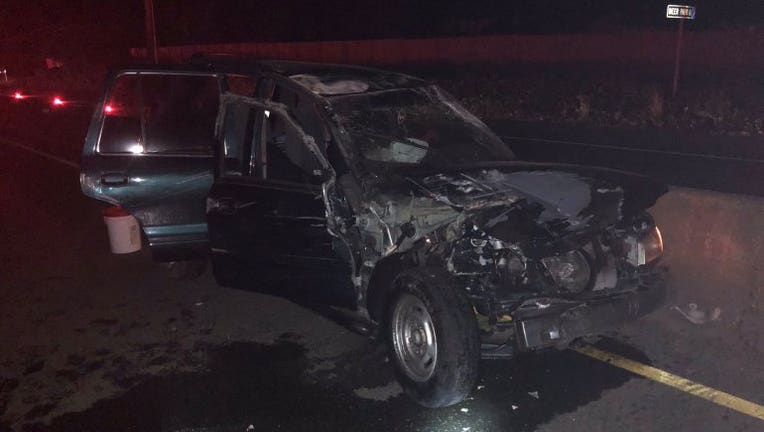 ABERDEEN, Wash. -- Police are investigating a vehicular assault after a suspected DUI driver crashed into two vehicles Monday night in Grays Harbor County.

According to Washington State Patrol Trooper Chelsea Hodgson, shortly after 9:00 p.m., a Kia SUV was heading westbound on SR 12. About six miles east of Aberdeen, the SUV struck a tanker truck and then hit a Dodge pickup truck.

The SUV crashed into the cement barrier and the pickup truck landed upside down.

The pickup driver, a 54-year-old Montesano man, was taken to Community Hospital for treatment of a collapsed lung.

The SUV driver was also taken to the hospital. Hodgson said the 22-year-old Aberdeen man could face charges of DUI and vehicular assault.

SR 12 was fully blocked for four hours but has since reopened.