Abandon ships? More trouble for cruise line


MIAMI -- A Royal Caribbean International ship was diverted to a Bahamas port Monday after an early morning fire sent guests to the decks with life jackets under the night sky.

The Grandeur of the Seas cruise ship, under its own power but escorted by the U.S. Coast Guard, arrived in Freeport hours after the fire, which the company said began in a mooring area about 2:50 a.m. and was extinguished just before 5 a.m.

The ship, with 2,224 guests and 796 crew members, initially was headed to CocoCay, Bahamas, but was redirected to Freeport for evaluation, Royal Caribbean said.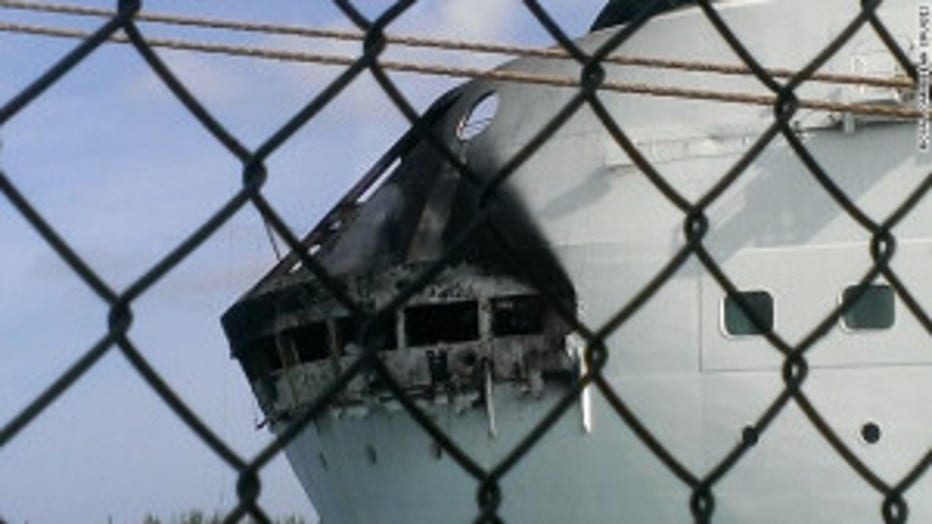 Two guests were treated after fainting, and medical staff also responded to reports of high blood pressure and an ankle sprain, Royal Caribbean said.

Royal Caribbean spokeswoman Cynthia Martinez said she didn't have further information about the medical reports, "but the ship has told us that there are no medical emergencies onboard."

Video captured by passengers Danielle Miller and Katie Coleman shows guests gathered on a deck, wearing orange life jackets.

"We're on deck right now, 3 a.m., in our life jackets. Not a drill, not a joke," a narrator in Miller's video says.

The fire started on the aft mooring deck and spread to the fourth deck at the crew lounge area before it was extinguished, Coast Guard spokeswoman Marilyn Fajardo said. Information on the fire's cause wasn't available, she said.

The ship arrived at Freeport about 10:15 a.m., Royal Caribbean said. Throughout, the power, propulsion and communications systems were uninterrupted, the company said.