A great evening, but wet & breezy for next two days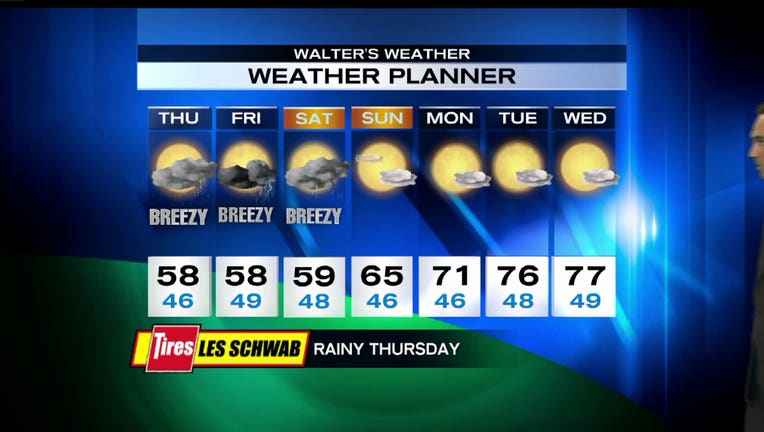 article


SEATTLE -- A lovely evening for Western Washington -- enjoy.

Thursday and Friday will be wet and breezy.

Possible thunderstorms Friday afternoon. Wind gusts will be around 30 mph at times. There will be more sun breaks in Seattle than everyone else.

Saturday has passing showers but should be dry by the afternoon.

Mom's Day looks nice -- and next week will be sunny and warm.