A family tragedy on I-90: Woman, child killed, six injured as motorhome crashes near Ellensburg


ELLENSBURG, Wash. --  A 61-year-old woman and a 6-year-old girl were killed and six other relatives, including four children, were injured when a family motorhome blew a tire, careened off Interstate 90 and crashed down an embankment near Ellensburg Monday afternoon, The Washington State Patrol said.

The 40-foot 2007 Beaver motorhome, which was pulling a trailer, was occupied by nine members of the Edelbrock family of Snohomish County. It was traveling westbound on I-90 when it blew a tire and the driver lost control.  It left the roadway, struck the guardrail and barreled down an embankment, slamming into a creek that passes below I-90, the State Patrol said.

Killed were Lois Edelbrock, 61, and Kaci Edelbrock, 6, both of Snohomish.

Three of the six injured were seriously injured and were airlifted to Seattle's Harborview Medical Center. Those included the driver, Michael B. Edelbrock, 62, of Snohomish; Jessica Edelbrock, 41, of Monroe; and Chase Edelbrock, 3 of Monroe.

The others injured were Hank Edelbrock, 6, of Monroe, and Cody Edelbrock, 13, of Snohomish, both airlifted to Virginia Mason Memorial Hospital; and Lane Edelbrock, 15, transported to Kittitas Valley Healthcare.

An 8-year-old girl, Reese Edelbrock, of Monroe, was the only one who escaped injury.

The State Patrol listed the cause of the accident as a "blown tire."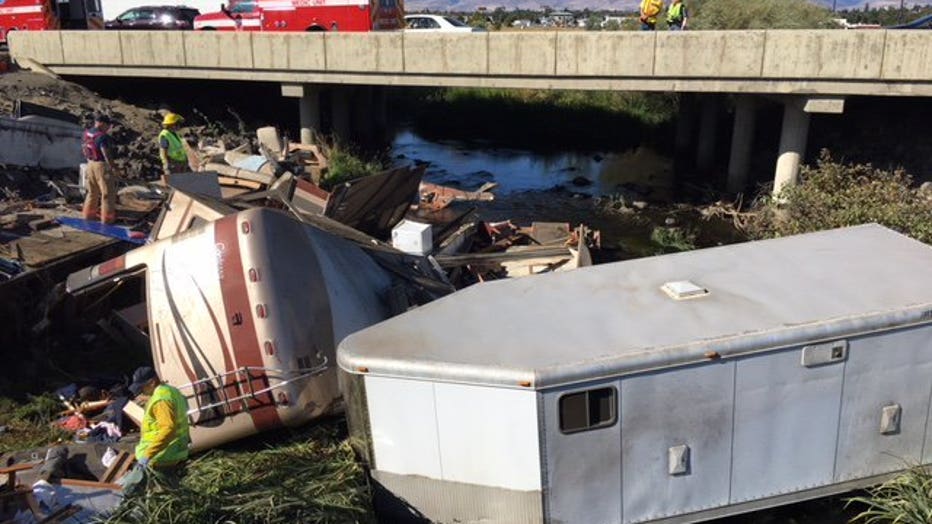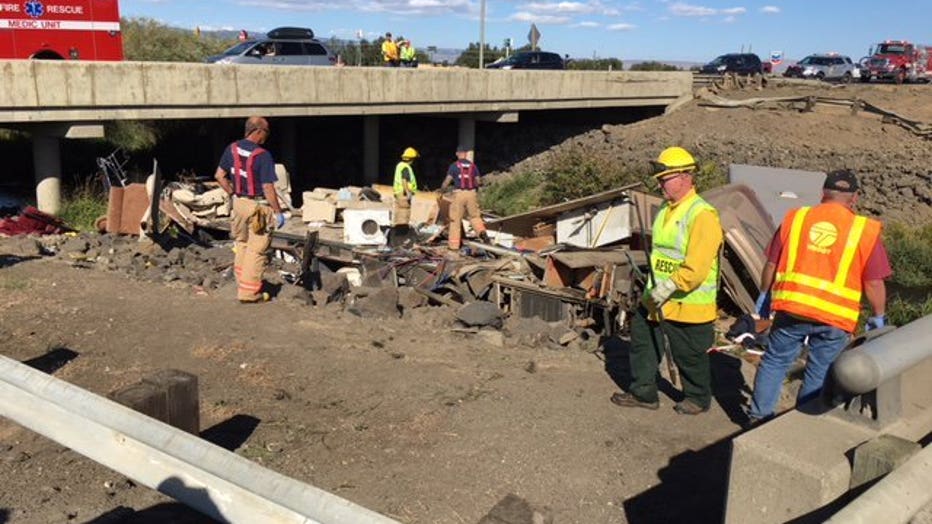 (Photo: Washington State Patrol)