A brief dry spell after morning showers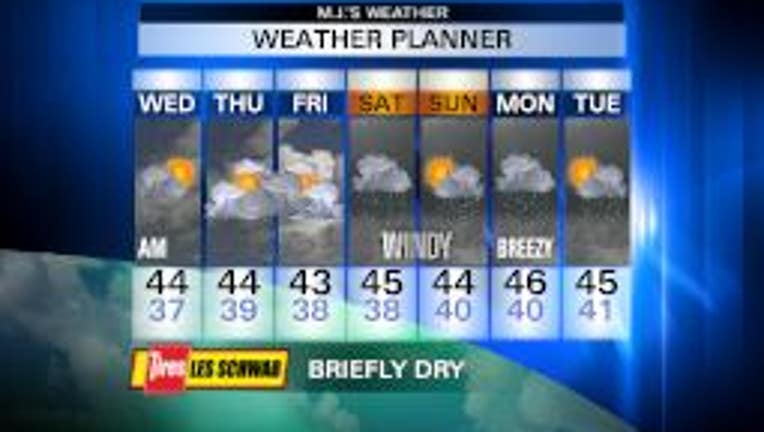 We're starting out with a few morning showers that are moving out to the south.  This afternoon will be dry with perhaps even a sun break.  Highs will be a little below normal - low-to-mid 40s.  It stays dry overnight and into the beginning of our Thursday.  Late Thursday and overnight into Friday, rain returns.  Friday afternoon dries up a bit, topping out in the low-to-mid 40s. Saturday looks rainy and overnight it gets windy too.  Sunday will be showery and breezy.  More rain and wind on Monday and Tuesday of next week.  Also, any time there is rain in the lowlands, the mountains will be getting snow.

Viewer photos of the day . . .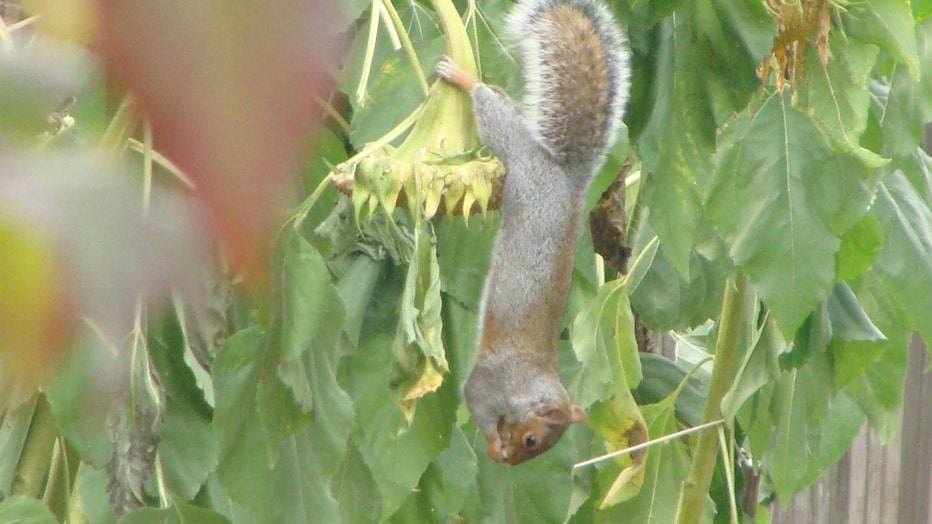 Squirrel getting a good meal of sunflower seeds while hanging upside down on a sunflower. From Diana in Marysville.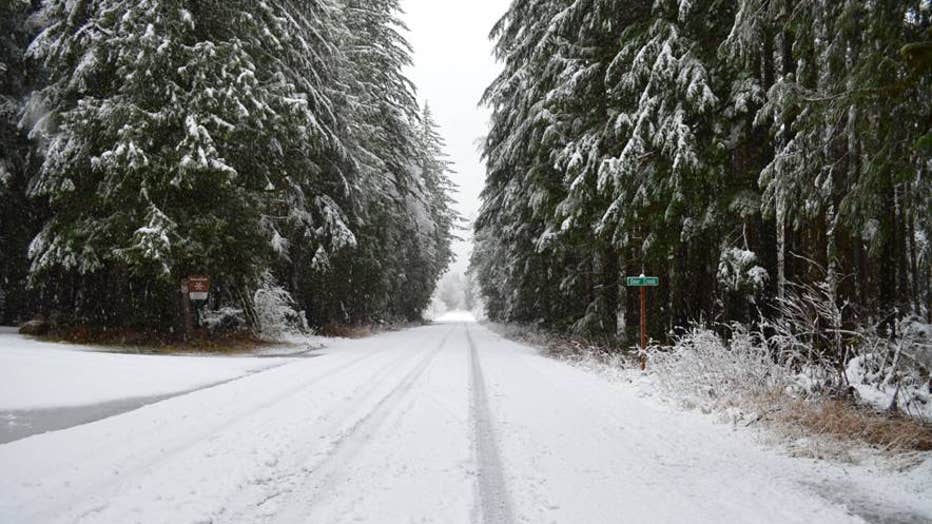 Snowy Mt. Loop Road near Deer Creek. From John in Granite Falls.