A big 'Thank You' from one of 3 dogs rescued from house fire, revived with oxygen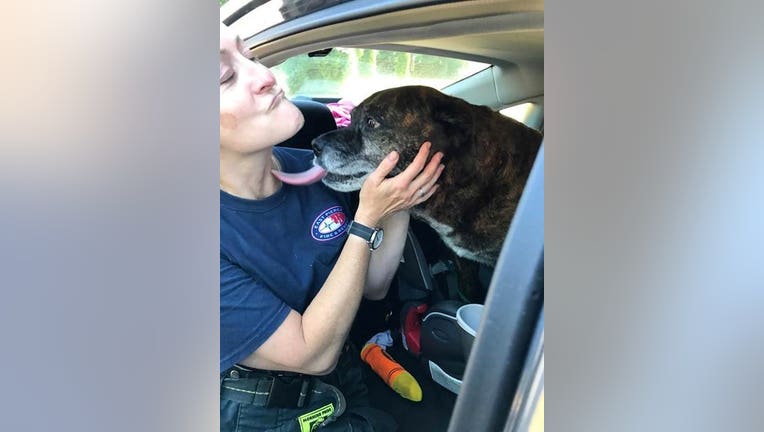 SOUTH PRAIRIE, Wash. -- Firefighters on Wednesday were able to rescue three family dogs from a house fire and revive them using specially made pet oxygen masks, East Pierce Firefighters IAFF Local 3520 said.

Just before noon, firefighters were called to a single-story home fire in unincorporated Pierce County near South Prairie. Smoke and flames were coming from the structure, firefighters said, but they quickly put the fire out and no residents or firefighters were hurt.

"The fire crews, including the help of Orting Valley Union Firefighters Local 4459 and City of Buckley Fire Department assisted and were able to rescue 3 family dogs and revive them using specially made pet oxygen masks which were donated to East Pierce Fire & Rescue in April of 2016 by Invisible Fence® Brand: Project Breath," the East Pierce Firefighters said.

"We are happy that a horrible situation wasn't compounded by the loss of the family pets. We hope the dogs continue to pull through."

The home sustained extensive damage, the firefighters said, and the cause of the fire remains under investigation.