90 firefighters battle Lake Union boat fire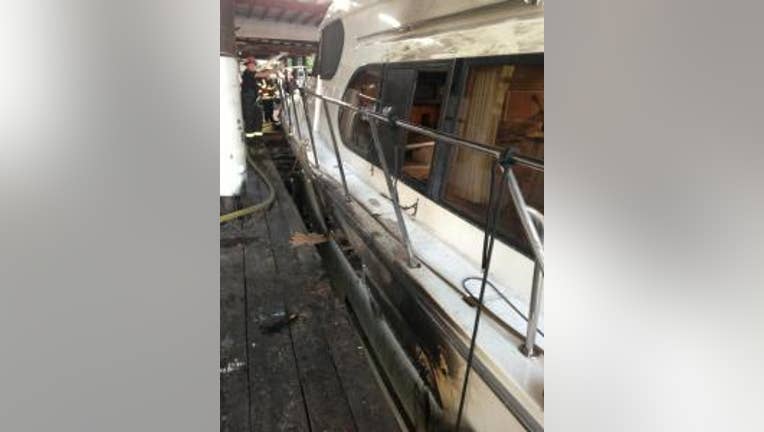 SEATTLE - Firefighters are still mopping up a Wednesday evening boat fire on South Lake Union in Seattle.

Just after 7 p.m. Wednesday night, firefighters responded to the 2400 block of Westlake Ave. N. for reports of thick black smoke pouring from a boat under a covered moorage. Firefighters fought the fire from the dock, which the Seattle Police Department's Harbor Patrol Unit poured water from the lake.

More than 90 firefighters responded to the blaze, and it took them nearly an hour to extinguish all the flames. They were able to prevent the fire's spread to an adjacent boat.

Investigators determined the fire was accidental and was caused by an electrical or mechanical failure in the engine department. No one was injured.

The damage estimate is still being determined.