90 degrees! Finally some summer sizzle for Seattle


SEATTLE-- With bright sunshine and a few high cirrus clouds, the Seattle area hit 90 degrees for the first time this summer Friday at SeaTac International Airport, where official climate records are tracked for the region.

Previously our "hottest day this summer" was 87 on July 28th. The National Weather Service Office in Seattle says Friday was also the hottest day of the year in the San Juan Islands with an 85 degree reading at Friday Harbor. Other cities getting into the 90s club Friday around Western Washington: Shelton (94), Olympia (91), and Vancouver (94).

No city broke any temperature records Friday, though. The record high temperature for August 12 at Sea-Tac is 96, set back in 1997.

It was hot in many spots in Central and Eastern Washington too, with lots of locations in the upper 90s and some were pushing 100.

It's rare for Seattle to hit 90 or above; an average year in Seattle has only 4 days at or above 90 degrees. Last summer set an all-time record high of 13 of those hot days.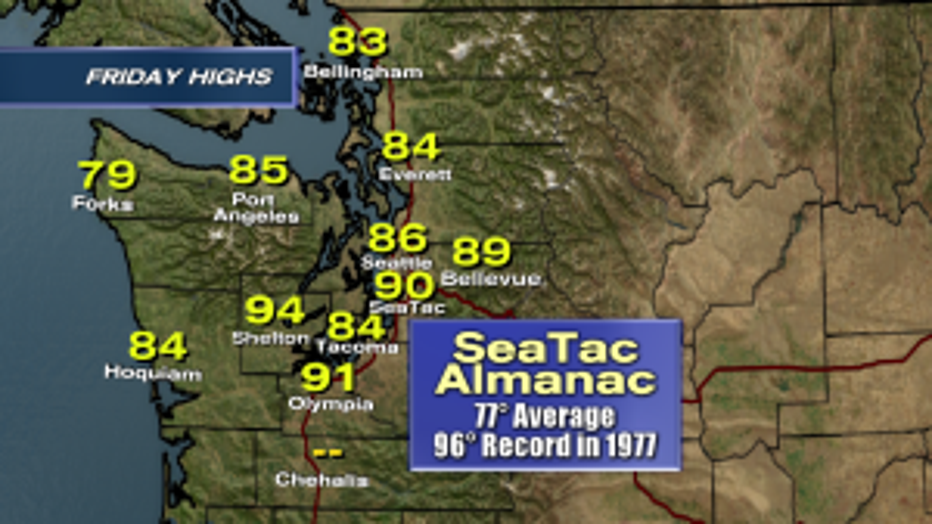 It's been an odd weather year in Western Washington. Coming off our wettest winter ever, 2016 had the warmest April on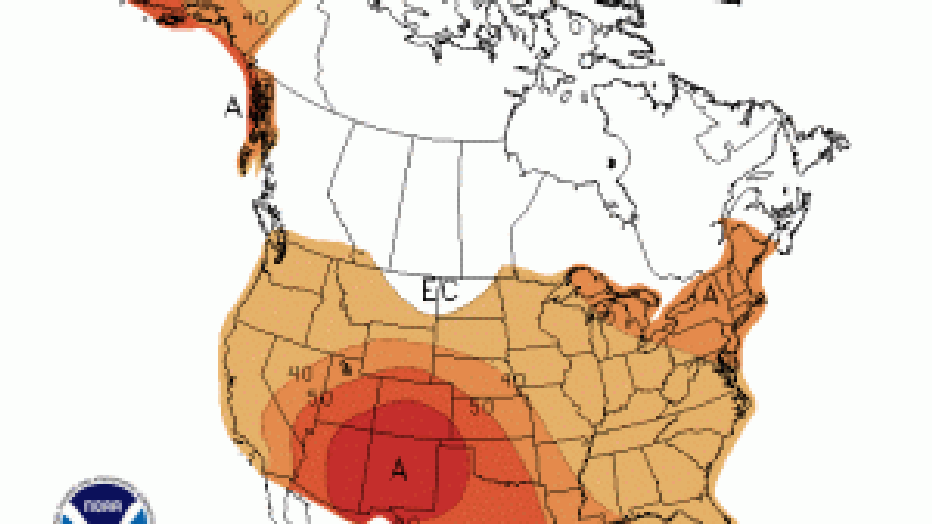 Courtesy: NOAA Climate Prediction Center


record for Seattle. May was also warm, but with only half the typical rainfall. Mid June through July was unseasonably cool with above average precipitation.

Friday wasn't the hottest day of the year though, June 5th (which is still considered late spring) was our hottest day so far of 2016 with a sizzling 91.

The outlook for this weekend is also looking pretty warm with high temperatures on Saturday a lot like Friday in the 85-90 range. For people who think that 90s are just too hot, we've got some good news for you, Sunday we'll see a cool down to closer to 80.

We wont be done with the 80s, though, with a mid-week warm-up looking likely too. And NOAA's Climate Prediction Center released their three-month outlook on Friday with above normal temperatures expected even as far out as December.