9 killed in plane crash in Alaska; 8 victims from Seattle-based cruise ship


ANCHORAGE, Alaska (AP) — The pilot of a sightseeing plane and all eight passengers from a Seattle-based Holland America Line cruise ship were killed when the aircraft  crashed Thursday near Ketchikan, in southeast Alaska.

Clint Johnson, head of the National Transportation Safety Board's Alaska office, confirmed the deaths but said weather is preventing the recovery of the bodies Thursday evening from a cliff about 20 miles northeast of Ketchikan.

Attempts to recover the bodies will resume Friday.

Identities were not immediately released, pending notification of relatives.

The plane was carrying eight cruise ship passengers and a pilot. It went missing Thursday afternoon and was crashed against the granite rock face of a southeast Alaska cliff.

Holland America Line said in a statement that eight of the nine people aboard the "small float plane" were passengers on the cruise ship MS Westerdam, which is on a seven-day round-trip cruise that departed from Seattle on June 20.

The plane was operating a shore excursion sold through Holland America Line, the statement said.

"All of us at Holland America Line are incredibly saddened by this news and our thoughts and prayers are with the families and friends of those lost in this tragic accident," the cruise ship line said in a statement late Thursday night.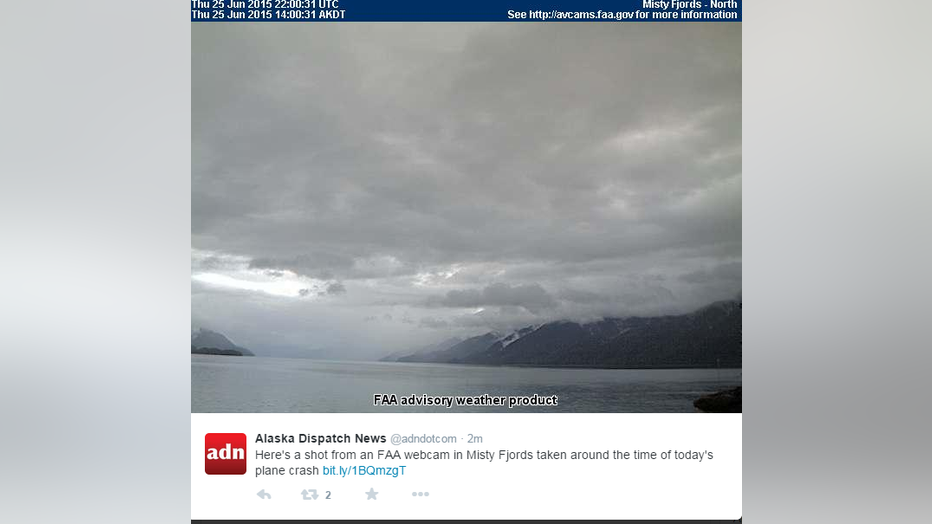 Johnson said earlier that search crews found the "wreckage" in very remote, steep terrain.

Alaska troopers said a helicopter pilot spotted the wreckage against a granite rock face of a cliff, 800 feet above Ella Lake, about 800 miles southeast of Anchorage.

A Federal Aviation Administration spokesman says the DeHavilland DHC-3 Otter crashed Thursday afternoon under unknown circumstances.

U.S. Coast Guard Petty Officer 1st Class Kelly Parker says officials were notified of an overdue turboprop Otter operated by a Ketchikan-based sightseeing company, Promech Air, with nine people aboard.

The agency launched a helicopter from Sitka and a rescue vessel from Ketchikan.

Marcus Sessoms, president of Promech Air, issued a statement late Thursday night:

"There is nothing I can say that can alleviate the pain and overwhelming sense of loss that we and the loved ones of those affected are feeling. At this moment, all of us share the pain and anguish of this terrible event. Our thoughts and our prayers go out to everyone touched by this tragedy.

"During this time of grief, our employees are working to do everything we can to extend support and assistance to the loved ones of those affected," said Sessoms.

He said the time of the accident was placed at approximately 12:20 p.m. PDT Thursday.

The DeHavilland DHC-3 Otter single-engine aircraft that crashed is one of five Otter aircraft operated by Promech Air, Sessoms said. The cause of the accident is under investigation and is not yet known.

He said the accident occurred during a sightseeing tour in the Misty Fjords area.

Officials began tracking an emergency locator transmitter that activated Thursday afternoon near Misty Fjords, and a helicopter pilot later spotted the plane.

"We are incredibly distressed by this situation, and our thoughts and prayers ware with those onboard the plane and their families," the Holland America Line statement said. "Holland America Line is extending its full support to traveling companions of the guests involved."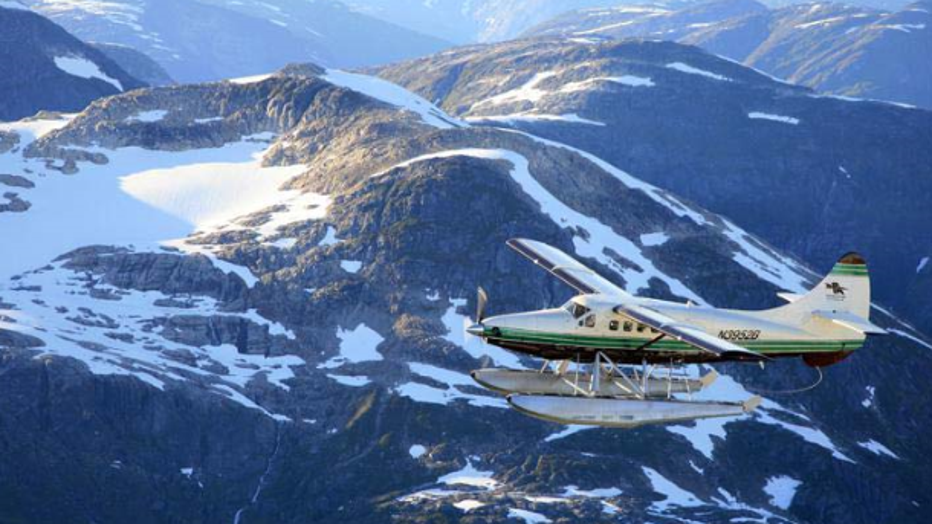 This is the type of plane that crashed Thursday near Misty Fjords in Alaska. (Photo from Promech Air website)