82,000 told to evacuate, part of I-15 closed as wildfire east of L.A. grows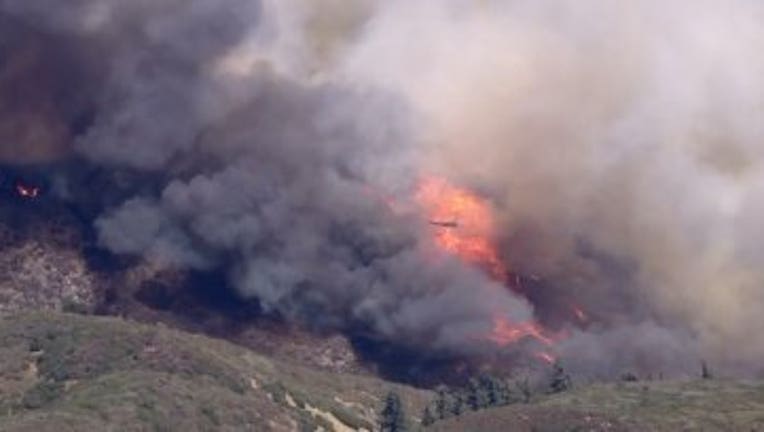 SACRAMENTO, Calif. (AP) — A wildfire raging through drought-parched canyons near Cajon Pass in Southern California has forced the mandatory evacuation of thousands of people.


Authorities say the 8-square-mile fire is moving north toward the town of Wrightwood and shows no sign of slowing down. It has scorched about 6,500 acres so far.

About 4,500 people live in the mountain resort, which is now under evacuation orders.

A fire official says more than 82,000 people have been told to evacuate from mountain communities threatened by a powerful wildfire in Southern California.

San Bernardino County fire spokesman Eric Sherwin says the evacuation orders were given to about 34,500 homes.

Sherwin says some structures have already burned, but it hasn't yet been determined whether any of them were homes.

The 14-square-mile fire near Cajon Pass has seen massive growth in the eight hours since it broke out on Tuesday morning.

The blaze 60 miles east of Los Angeles has shut down a section of Interstate 15, the main route between Southern California and Las Vegas.

It also burned what appear to be several ranch outbuildings and forced evacuations in and around Lytle Creek.



Meanwhile, evacuation orders in the Northern California town of Clearlake were lifted Tuesday, allowing 4,000 people to return home days after they were forced to flee by a blaze that destroyed 175 homes, businesses and other structures in neighboring Lower Lake, about 90 miles north of San Francisco.