8 hepatitis C cases confirmed at Puyallup hospital


TACOMA, Wash. -- Eight people have tested positive for hepatitis C after visiting MultiCare Good Samaritan Hospital in Puyallup, the Tacoma-Pierce County Health Department said Thursday.

An investigation was launched in April after two people who sought treatment at the hospital tested positive for the disease. After a month-long investigation, the health department was able to confirm six more cases.

Of the 2,761 patients who may have been exposed to the virus, 1,533 had been tested by the end of May. The majority were negative for hepatitis C.

The Tacoma-Pierce County Health Department said last month that they have found eleven "probable" positive cases of hepatitis C from their investigation into the spread of the virus at the hospital.

The investigation was launched when two patients who had been given care in the hospital's Emergency Department last December later showed signs of hepatitis C symptoms and tested positive for the virus.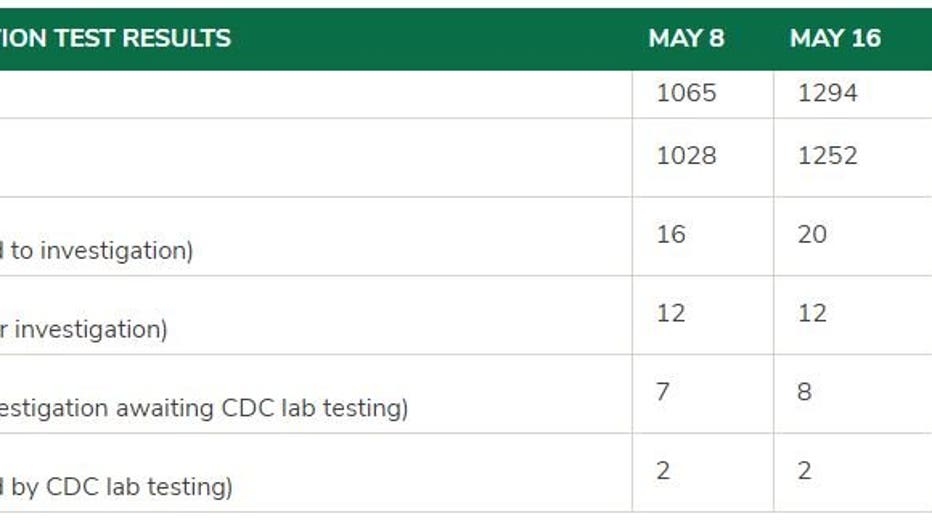 From the Tacoma-Pierce County Health Department


The hospital said on April 30 it was notifying about 2,761 patients treated in the Emergency Department between Aug. 4, 2017 and March 23, 2018 who received injections of narcotic, antihistamine or sedatives about the possibility of exposure. MultiCare is recommending free testing for Hepatitis C and other communicable diseases.

Testing also uncovered 41 positive hepatitis C test results not related with the hospital outbreak.

"This is a good thing because these people who may not have otherwise gotten tested now know they have the virus and can get treatment," the department said.

MultiCare said one of their own emergency room nurses was stealing medications and may have already exposed at least two patients to the disease. She was arrested, but has been released and not formally charged.

Please wait for video to load