7th-grader accuses substitute teacher of inappropriate conduct


SEATTLE -- A Seattle substitute teacher is under investigation after a seventh-grade boy's allegation of inappropriate conduct.

The 12-year-old special education student at Hamilton International Middle School reported the alleged incident Wednesday to school officials, who called police.

The substitute teacher isn't employed by the school district, but a spokesperson said he won't get any other assignments in the district until the police investigation is complete.

The boy, who is not being identified since he is underage, said the alleged incident happened between classes while he was alone in a bathroom with the substitute teacher.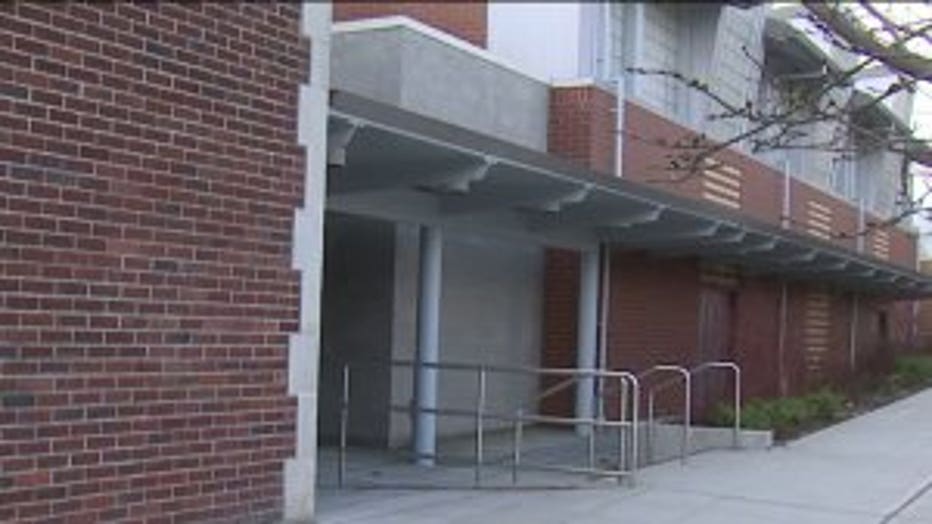 Hamilton International Middle School


He said that when he walked into the bathroom, the teacher was already standing at a urinal.

"I pulled my pants down and started using the bathroom and he started peeking over the side of me, trying to just stare at me, and I kind of,  like, moved my body this way so he couldn't see me over it. Then he started peeking on this side of me," the boy said, adding that he asked the man to leave him alone.

"After I said please stop staring at me, he said, 'I don't really feel the need to stop,' " the boy said. "And I said I feel the need for you to stop and he just didn't stop. He just kept staring at me."

The boy said the teacher never touched him, but the youngster added that while he was washing his hands, he heard the man pray and allegedly mumble the word penis.

The boy's mother said, "They (the children) should feel safe at all times when they're in the building and in this case that didn't happen with him. Now he doesn't feel safe and he's not going to feel safe going back."

The mother said she got a call from the school around 1:30 p.m. Wednesday and police officers were there when she arrived.

"I still feel that he (the substitute teacher) needs to be prosecuted for what he's done because he clearly violated our child and that's not acceptable to us," the mother said.

Seattle police said they could not comment because it is too early in their investigation.