70 mph winds snap huge trees like matchsticks at Tacoma Park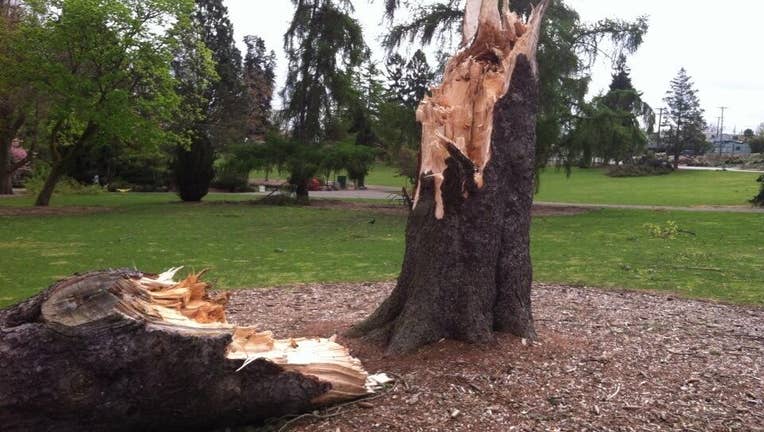 TACOMA, Wash – Strong winds toppled between 12 and 15 large trees in Point Defiance Park late Thursday.

Several of the huge trees were seen completely snapped in two near the base.  A section of the park was closed Friday in response.

Strong winds and pounding rain moved through the Puget Sound area Thursday evening.  NWS estimated straight line winds with gusts of 60-70 miles per hour downed the trees around 7:30 p.m.  Several rainfall records were set across the region as well.

One eyewitness told Q13 FOX News reporter Steve Kiggins he was sure he saw a "twister" touch down.  Meteorologists said straight line winds can often be mistaken for tornadoes and can certainly cause significant damage as well.