70 days after devastating Oso mudslide, State Route 530 back open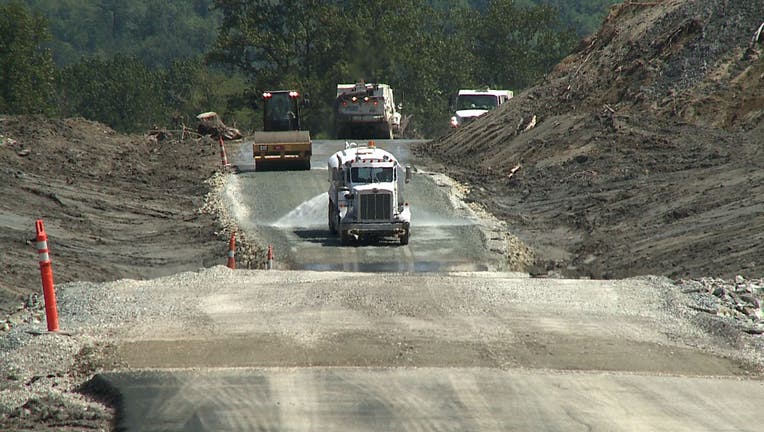 OSO, WASH. -- The completion of mudslide debris removal along SR 530 on Friday was a milestone for Snohomish County.

Ten weeks after the deadly March 22 mudslide near Oso that killed 43 people and cut State Route 530 in half, the Washington State Department of Transportation -- after a moment of silence -- reopen the highway at noon Saturday.

Transportation officials say the project was completed one week ahead of schedule and $1.5 million under budget.



More than 90,000 cubic yards of material has been removed from the highway. That means the hourlong wait at the roadblocks are nearly over.

For weeks, driving from Darrington to Arlington meant packing your patience.

"It's been a tough go, it's about time for it to open," said commuter John Olson.

Crews will keep traffic flowing one direction at a time.

"We'll be flagging on demand so people will queue up," said Lorena Eng with WSDOT. "When there's enough vehicles and clearance, they can go through."

Nearly 600 feet of SR 530 was destroyed in the slide; now a temporary fix is in place.

But driving through what used to be a vibrant neighborhood could be painful for some commuters.

"It's certainly hallowed ground for some people," said commuter Emerson Koetje.

"Your stomach's going to be in knots going through there," added Olson.

Crews took great care making sure mementos and keepsakes weren't lost during the cleanup.

"We found a Bible, we found blankets, we found teddy bears out here that we hope to be able to return to families," said Tyler Kimberley with IMCO Construction.

But this milestone along the road to recovery comes when the Regelbrugee family is still looking for Kris, who is still listed as missing and presumed dead.

"There's still one person who hasn't been recovered yet and there is a lot of material out there that families would like back," said field coordinator Brock Rylander. "The road's open, but there's still a lot out here that needs to be cleaned up."

The highway opens just in time for Darrington Day, which takes place this weekend.

Locals planned to walk SR 530 as a tribute to the victims on Saturday morning.




Meanwhile, WSDOT has awarded the design/build contract to Guy F. Atkinson Construction in the amount of $20.57 million to construct a new portion of SR 530 through the slide area. Due to the flood risk resulting from the landslide and the geographic changes to the Stillaguamish River North Fork, the roadway must be elevated.