7-year-old boy fights for life after more than 90 minutes under water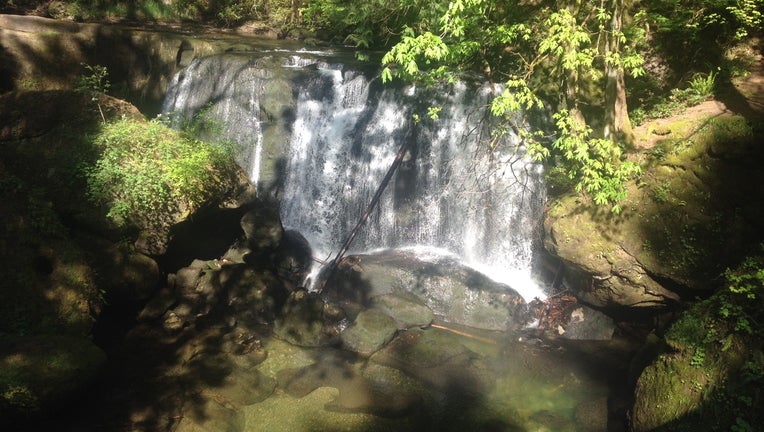 article


BELLINGHAM -- It was an afternoon of family fun at the falls on Whatcom Creek, until the boy disappeared in the water.

"This family called 911 reporting that their young boy, 7-year-old boy, has slipped and fallen into Whatcom Creek," Bellingham police Lt. Bob Vanderyacht said Tuesday.

Family members and strangers immediately continued their own search for the boy; unfortunately, it was unsuccessful.

"Very tragic ... people in Bellingham, they come around for each other and it's just unheard of," neighbor Donna Malaughlin said.



Firefighters, Bellingham police and the Whatcom County Sheriff's Office Swift Water Rescue Team rushed to the scene, but before they could begin the search, the amount of water going over the falls had to be reduced.

"This is a drainage that comes out of Lake Whatcom and they were able to slow down the release rate of the water and take it down to about 25 percent and that reduced the water level so we were able to gets some folks in to where the boy was," Vanderyacht said.

One hour 40 minutes after the boy went under, he was located at the base of the falls.

Investigators say a fierce undertow was so strong the boy couldn't free himself and family members couldn't get close to him.

"It's got a lot of energy.  It's really not a place to be out and even wading really, especially for your children, because it has so much force it can take someone away very quickly," Vanderyacht said.

The police initially reported the boy had died, but later corrected that to say life-saving efforts were under way at St. Joseph Hospital.

Unfortunately, at this time of year, accidents like this are far too common.

The weather is warm, but area waterways are extremely cold, rivers and creeks are moving very fast and can be extremely dangerous.

"The water temperature is so much lower than your core body temperature that it sucks your heat out very quickly, which in turn drains your energy and so people who would normally be able to swim a long distance in say a pool that might be 70 or 80 degrees are suddenly exposed to 48 to 52 degree water and they're not able to do near as much," Kent Fire Department Capt. Kyle Ohashi said.

A nursing supervisor at St. Joseph's Hospital confirmed to Q13 Fox news that the boy was transfered to Childrens Hospital in Seattle late Tuesday night.

Q13 Fox news is expecting an update on the boy's condition sometime Wednesday morning.