7 vessels destroyed by fire in La Conner marina; damage in millions


LA CONNER -- A huge fire erupted among the yachts docked Friday at the Shelter Bay Marina in La Conner. By the time the fire was contained, six boats had sunk and another was destroyed.

No one was injured, but the damage was estimated to be in the millions.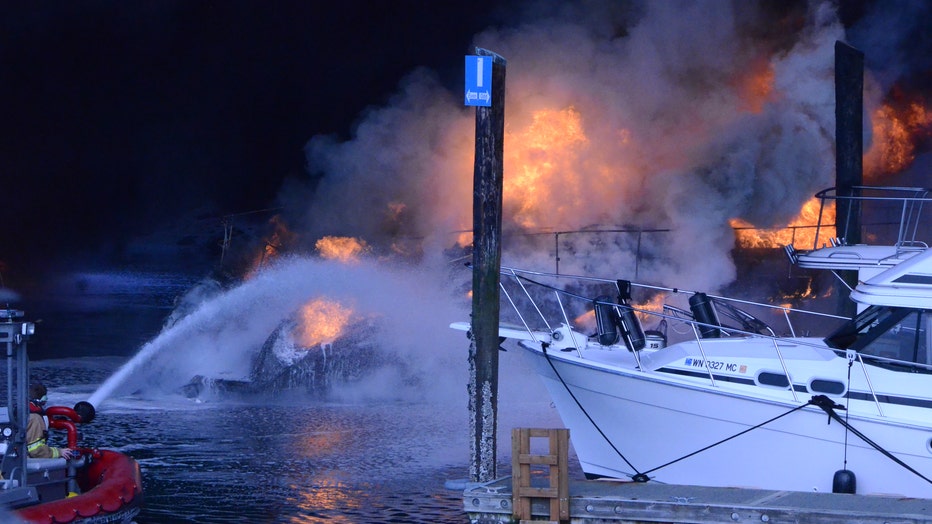 (Photo by Lauren Reynolds of La Conner)


The thick, black smoke could be seen for miles

"We live way over the other side of the hill; it was just billowing, you could just see the black smoke," witness Suzanne Kersikofski said.

Up close, witnesses saw the ferocious fire eat away at one expensive yacht after another.

"Another one just started on fire when we were down there," Kersikofski said.

An army of firefighters dashed to the Shelter Bay Marina at around 4 p.m.; several boats were already engulfed.

"Some guy showed up in a small boat and started cutting the little boats out of the way," witness Ralph Westover

An entire dock destroyed in half an hour. One of the boats in flames started drifting to another dock nearby, so firefighters had to move quickly.

"That's where our primary concern was earlier on," firefighter Jack Kennedy said.

Another concern was the water supply.

"There are only four actual fire hydrants in the whole Shelter Bay area, so most of our water had to be brought in by water tender," Kennedy said.

Truckloads of water were hauled to the scene but it wasn't enough. In all, seven boats were destroyed.

Hours after the flames were put out, the smell of diesel fuel permeated the air.  The Coast Guard worked through the night to clean up the contaminated marina. Firefighters say two people had to be rescued from the dock during the fire but they made it out with no injuries.

The cause of the fire is still under investigation.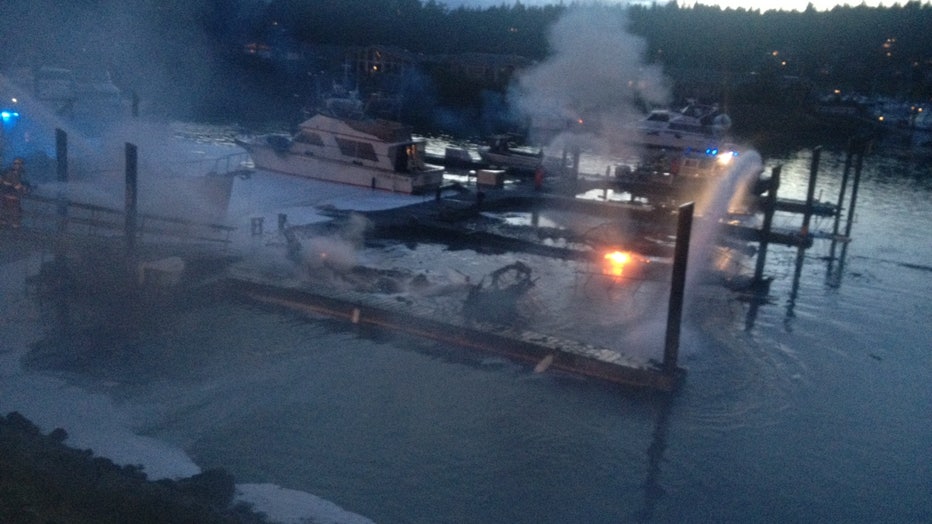 The aftermath of the fire at the Shelter Bay Marina in La Conner, Wash. (Photo: Steve Kiggins/KCPQ-TV)