7 injured in Bellevue apartment fire; cause believed to be 'suspicious,' police say


BELLEVUE -- A large apartment complex caught fire Tuesday morning in Bellevue, injuring six residents and at least one firefighter, fire officials said.

Carla Iafrate with the Bellevue Police Department said an investigation into the cause of the fire has been launched "because there is something suspicious" about it.

The Hampton Green Apartments caught fire around 6 a.m. in the 4700 block of 148th Avenue NE. At least several apartment units were caught up in the blaze, Kirkland Fire officials reported.

At least six people were injured in the blaze, including one Bellevue firefighter. One person was taken to Harborview Medical Center, and two others were taken to a local hospital. The full extent of injuries was unknown.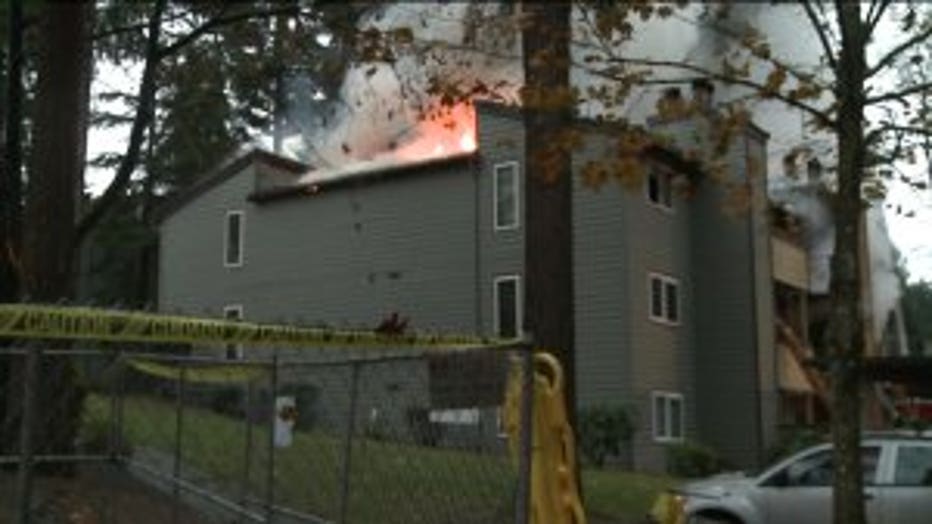 The fire was upgraded to a multiple alarm fire at 7 a.m. According to the Bellevue Fire Department, seven engines, four ladders and five aid units were at the scene at 7:25 a.m. Fire officials said the fire was very large, but contained to one structure. Active fire was still burning in the fire at 7:30 a.m., and families at the apartment were being transported by bus to other locations.

The cause of the fire was not immediately known.



[trib_ndn vid=25326511]