564: The new area code coming to Washington in 2017


OLYMPIA – Just when you'd gotten used to 425, the state goes and does this.

The Utilities and Transportation Commission announced earlier this year that Western Washington will get another area code.

The new numbers that are going to become a big part of your life: 564.

The 360 area code is on pace to run out of new numbers by early 2018, so the 564 rollout will begin in the fall of 2017.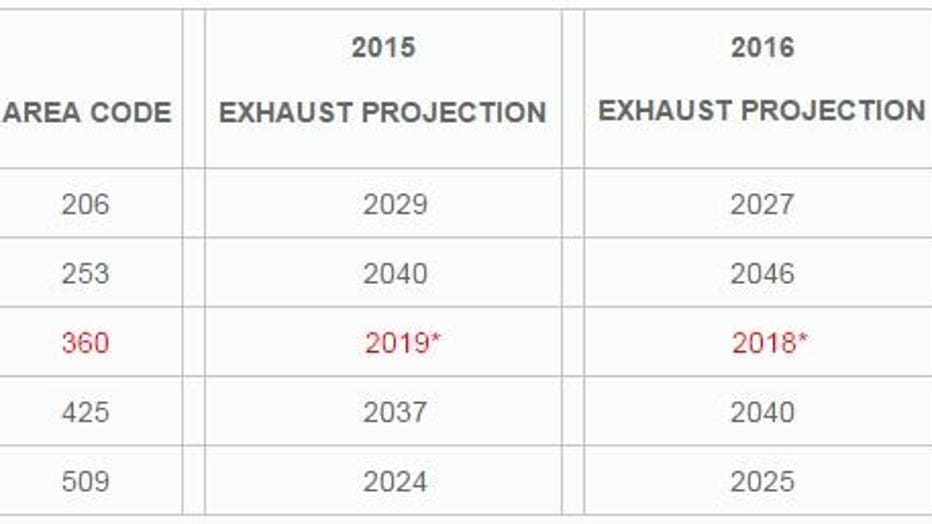 Here's a look at when each area code is expected to run out of unique telephone numbers. (Courtesy: UTC)


Every Western Washington zone will be eligible for the new area code: That covers 360, 253, 425, and the original 206.

The new area code will be handed out as new numbers are created; if you have an existing number, it won't change.

T-Mobile has already started notifying customers about the impending change. By fall of 2017, everyone in western Washington will need to dial the area code + the 7-digit telephone number for all local calls, the UTC said. Don't worry, even though you're dialing the area code, local calls are still counted as local calls.

Here's the timeline for T-Mobile customers (at this point it's unclear how other carriers will handle the change):