520 bridge design still controversial to those closest to span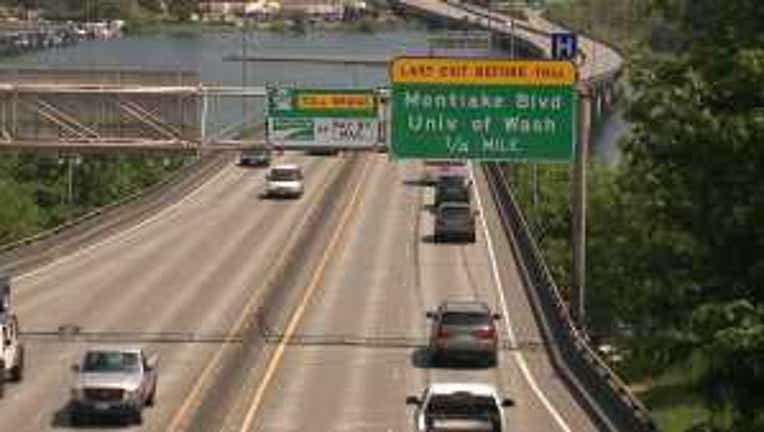 article
SEATTLE -- City planners heard an earful from community members Monday at a city hall meeting over the design of the 520 bridge. They argue that the design on the Seattle side needs a major overhaul before it gets built.

"The current 520 plan does not meet the needs of our community and people traveling through it," said Steve Milam, the President of the Montlake Community Club. "The design needs to better provide safe and direct routes for people walking and bicycling across 520."

In addition to a call for much better connection north and south at Montlake for bikes and pedestrians, there is a strong push, backed up by public surveys, to add a bike and pedestrian lane on the last quarter mile, what's called the Portage Bay Bridge.

"If we are going to spend billions of dollars on a mulch-generational project, let's make sure we get this right," said Craig Benjamin of the Cascade Bicycle Club.

Right now, Washington state plans to divert bikes coming across the lake down onto a land path at Montlake that would wind back up to Capitol Hill.



"It's very steep, very challenging," Benjamin said.  "It would be very indirect, and we know that people don't ride indirect routes, and it would be really hard to do."

Seattle City Councilmember Richard Conlin noted the irony of the bike lane request.

"Initially we had been really working on trying to get that bridge smaller by reducing the width, and now we have this huge outpouring of people saying they want a bicycle pedestrian path," Conlin said. "We have to figure out how to reconcile that."

In addition better bike and pedestrian connections, there was continued talk from some nearby residents to keep the span four lanes through Montlake instead of the proposed six.

"I think the Westside design is massively overbuilt and will dwarf the natural environment and the neighborhoods," said Frank Conley of the Coalition for a Sustainable 520.

"We made a commitment that we want transit to move on that bridge," said Conlin. "If you want transit to move, you have to have those additional two lanes."

The project still lacks full funding, though today the state said estimates of the shortfall have improved, from $2 billion to a current $1.4 billion that will need to be found. One wildcard in the budget is just how much will need to be shelved out to repair the problem pontoons.

"When we encountered the spalling and the cracking that we experience this summer, we knew that there was some risk that the state," said Julie Meredith, SR 520 Program Director. "We will have a long and I'm sure rigorous discussion with the contractor on responsibility and ultimately to the effects to the schedule and the budget as part of that."

The state said today that it will look into whether it can tweak the design to meet the concerns expressed today by bicyclists and pedestrians.