5 reasons why Seattle vs. Kansas city is about more than just football
KANSAS CITY -- Even the staunchest of 12s will admit they're a little nervous to watch the Seattle Seahawks take the field against the Chiefs Sunday on the frozen earth of Arrowhead Stadium.

The 6-3 Chiefs have won four in a row. They're no pushovers. And a key injury on the Hawks defense, coupled with passing game problems make this game anything but a sure thing.

So rather than dissect match-ups and try in vain at predicting a team MVP or Seahawks strategy, we thought we'd do something a little different this week.

Instead of matching up the teams, we decided to match up the cities.

Food vs. Food. Stadium vs. stadium. Mayor vs. mayor. Instead of Hawks vs. Chiefs, we're going Seattle vs. Kansas City. It's a winner-take-all, bragging-rights-forever best of the best match-up for life!

Or, you know, at least for five quickly researched categories we delved into on a Friday.

And yeah, we understand we're a TV news station in Seattle that is the home of the Hawks so we're probably a little biased, but... on to the match-up!

Seattle vs. Kansas City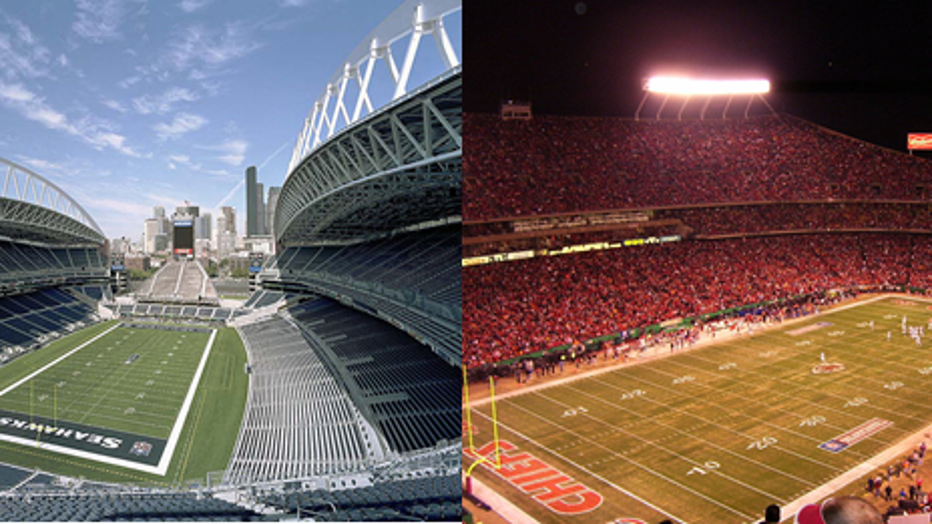 CenturyLink Field vs. Arrowhead Stadium

Arrowhead Stadium has some history, yeah. And it's huge. 79,000 seats is way more than the 67,000 fans CenturyLink Field can hold. It's open air in a cold weather market (even though they were talking about domeing it for a while) which conjures the image of 4th and 4 in a blizzard for the win.

But it's no CenturyLink Field. Do you remember the Beastquake run? Earthquakes, people. The Steve Raibel call still gets our heart racing. There's the Hawks nest, the sister stadium Safeco Field and the knowledge that with the stadium in its infancy, we're building its legacy right now. Yeah, Arrowhead might technically be louder, but every player in the league knows which one is tougher on visiting teams. And hey, CenturyLink Field may (repeat, may) water down the beer, but at least we don't serve bugs.

Winner: Seattle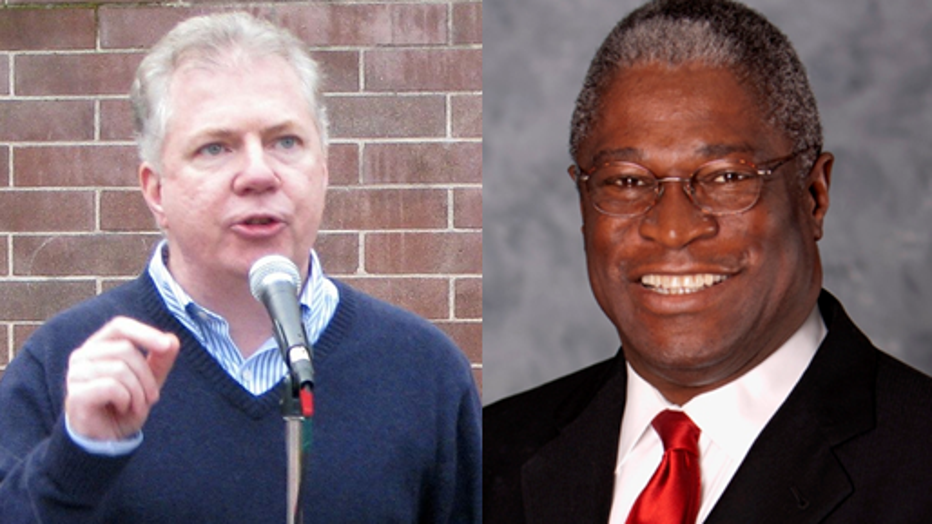 Seattle mayor Ed Murray and Sly James


Seattle Mayor Ed Murray vs. Kansas City Mayor Sly James

Seattle Mayor Ed Murray has long championed and helped progress LGBT rights in Washington state. This is wonderful, nothing to shake a stick at.  And he's well-known for being a successful political wheeler and dealer behind closed doors. Also cool.

The Kansas City mayor, on the other hand, is pretty slick. His name is Sly James. SLY. In his younger, slyer days, he was in a band named Amelia Earhart Memorial Flying Band that opened for Jefferson Airplane when it performed in Kansas City. He also reportedly helped turn Kansas City into the "Silicon Prairie," which is cool as much as it's a cool name. Sly is just full of cool names.

Winner: Kansas City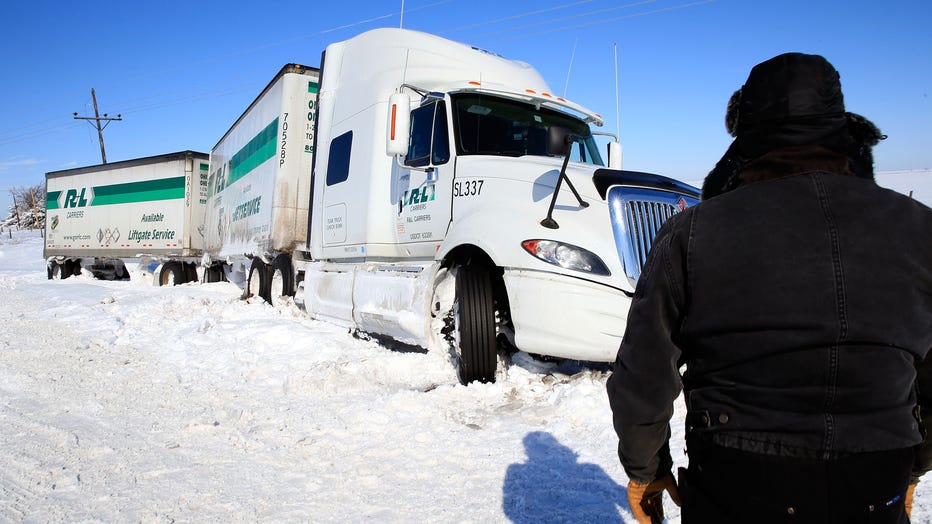 The weather and the outdoors

Sure, we love an outdoor football game in cold weather as much as the next guy. But Kansas City's temperature extremes, forget about it. With an average high temperature of 39-degrees in January and 90 degrees in mid-July, Kansas City's weather is unlivable.

Nope, we'll take rainy, gray Seattle any day of the week.A manageable average of 47 degrees in January and a perfect 70-75 in June-September makes outdoor activities a breeze. Which is good because Seattle's outdoor activities come in bunches. Hiking, skiing, boating, swimming, golfing, frolfing. You name it, we have it. Even if you don't have time to get out-of-town, a quick jaunt around Green Lake always lifts the spirits. What can you do in flat Kansas City in the wintertime? Ice skate? No thank you. Seattle wins this hands down.

Winner: Seattle 
Traffic
Sigh... You know who wins this one, right 12s? When you type in "Does Kansas City have a traffic problem" into Google you get this response: "Kansas City has the traffic problems of a city a fraction of its size. If you're coming from just about any other large city, you'll be surprised, if not amazed, how little problems there are with traffic."
So, yeah. Kansas City for sure.
Winner: Kansas City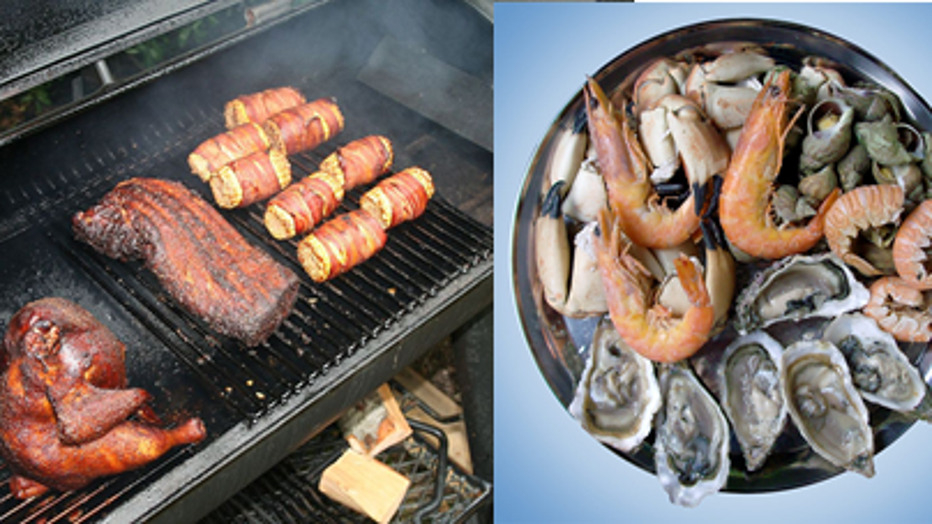 The Food
If this was a barbecue section, Kansas City would win hands down. Ribs, steaks, brisket, and slaw. It's enough to make your mouth water just thinking about it. For you Seattle Mariners fans well-versed in the radio, you know Kansas City is far and away steak lover and engineer Kevin Cremin's favorite place to eat.
But if we're talking overall oeuvre of food, it's a closer race.
Kansas City has its Midwest flavor, but Seattle has its international cuisine. Head down to Sichuanese Cuisine Restaurant for some amazing Mongolian Beef. Or head down to South Lake Union or Pike Place for some of the best seafood in the world. Kansas City's like, what, 1,000 miles from the nearest body of water? Even without Paseo, Seattle is a tough foodie hotspot for any city to beat. Even if they are the BBQ capital of the world.
Winner: It's close, but Seattle 
The winner is... Seattle! You were surprised, weren't you?
And no matter which city you prefer, you have to admit Seattle has the Hawks (and the 12s). So we've had this whole competition thing from the beginning.