4th big investor announced in bid to keep NBA Kings in Sacramento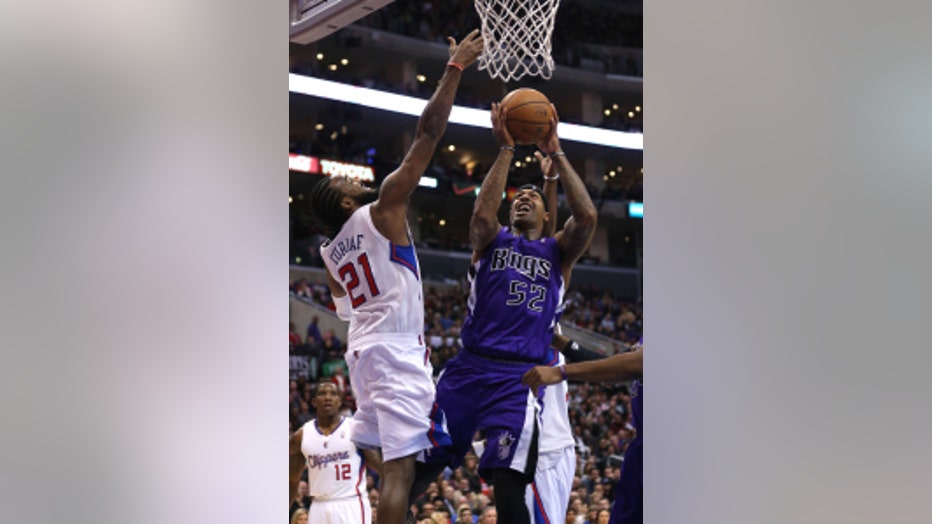 SACRAMENTO, Calif. -- A fourth major investor – the San Diego-based Jacobs family who heads the multibillion-dollar high-tech corporation Qualcomm – has become a partner in the effort to buy the NBA's Kings and keep the team from moving to Seattle, the Sacramento Bee reported Monday night.

Silicon Valley entrepreneur Vivek Ranadive, who recently joined Mark Mastrov and Ron Burkle in their bid to keep the Sacramento Kings from moving to Seattle, announced the addition of the Jacobs family in an interview with the Bee Monday night, the newspaper said.

"I'm happy to add I am adding the legendary Jacobs family to the dream team tonight," he said.

Qualcomm is one of the largest companies in America, with more than $6.1 billion in earning last year, according to Securities and Exchange Commission filings.

Ranadive told the Bee that the addition of the Jacobs family is not necessary for the Sacramento group to compete with Seattle, but it adds to the heft of the local bid.

Sacramento officials announced Saturday they have reached a deal for the largest redevelopment project in city history – a $447.7 million NBA arena at the Downtown Plaza, with up to 1.5 million square feet of offices, housing, stores and a high-rise hotel.

The NBA's 30-member board of governors is scheduled to cast a yes or no vote April 18 on the sale of the Kings by the Maloof family to a Seattle group led by Chris Hansen. If it votes no, the Maloofs could entertain the Burkle-Mastrov-Ranadive group's offer to buy the team.

The Sacramento City Council is expected to vote on the arena proposal Tuesday night.