4-year-old girl rescues younger sister from crash that killed mother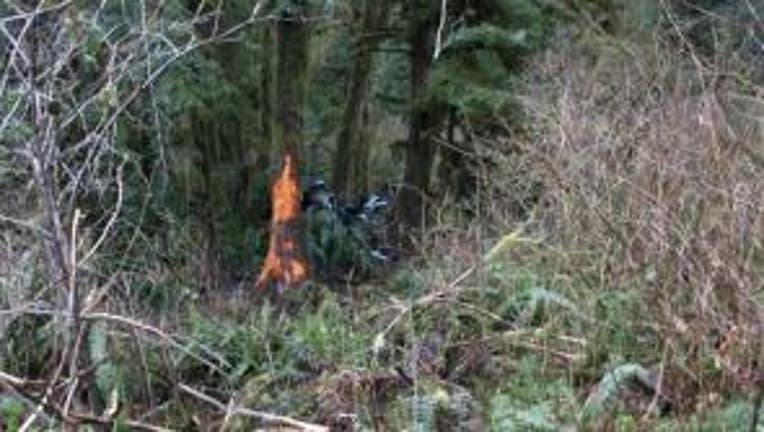 NASELLE, Wash. (KPTV/Portland) – A 4-year-old girl who survived a car crash that killed her mother dragged her severely injured 2-year-old sister from the wreckage and huddled in brush until they were discovered hours later, police said Wednesday.

Washington State Patrol troopers said an Astoria, Ore., woman, Jessica Rath, 26, was driving with her two young daughters to pick up her fisherman husband near Long Beach,  Wash., Tuesday night.

Sometime after midnight, troopers believe, Rath fell asleep behind the wheel, traveled off State Route 401 near Naselle, Wash., about 22 miles east of Long Beach, and slammed head-on into a tree. Rath died at the scene.



Her 2-year-old daughter was severely injured in the crash. Police said the 4-year-old girl dragged her sister out of the car, along with a blanket, and hunkered down in nearby brush.

They remained there for hours.

Finally, around 8 a.m., a passer-by noticed the damaged trees and stopped to check out what had happened. That person discovered the crash scene, along with the injured children, and went to get help.

The girls were taken to a hospital in Astoria and were later flown to Oregon Health & Sciences University in Portland for further treatment. Troopers said their father is with the girls at the hospital.

The 2-year-old girl has been identified as Lylah Huff. OHSU confirmed she is a patient, but the family has asked for no other information to be released about her condition.

Arianna Rath, her 4-year-old sister, was released from the hospital Wednesday night.

Washington State Patrol continues to investigate the crash.