$4 million in marijuana found on Santa Barbara beach


LOS ANGELES -- Santa Barbara County officials discovered $4-million worth of marijuana next to a boat Sunday at Arroyo Quemada Beach.

Officials said they found an estimated 2,000 pounds of marijuana wrapped in plastic bags on the beach.

Santa Barbara County sheriff's officials "located an apparently abandoned 30-foot "Panga" style boat with two outboard engines and 20+ fuel containers on board," the department said in a news release.  "Sheriff's detectives located a significant amount of evidence that was consistent with marijuana smuggling activities, including trash and debris that was strewn about the beach and nearby coastal access trails."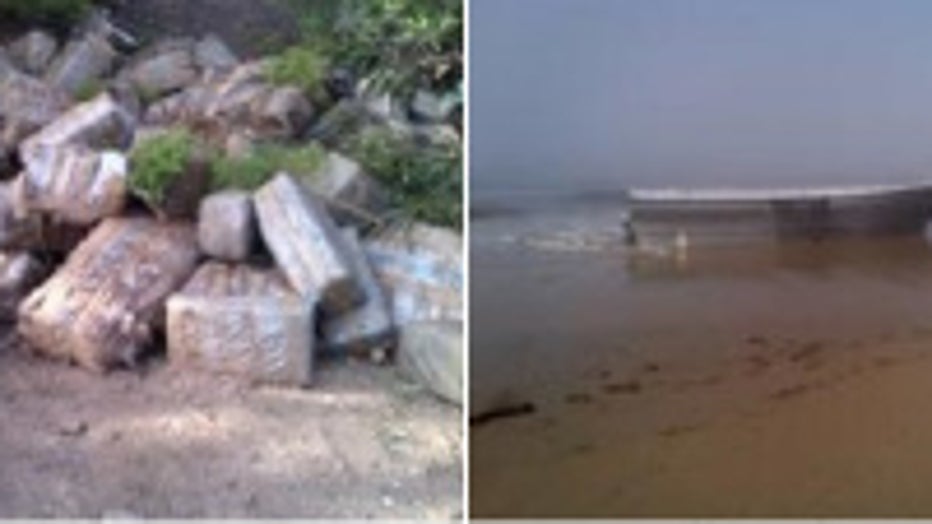 Officials are now testing the drugs and other evidence found at the scene.

This is the second big pot discovery this month in Santa Barbara County.

Earlier this  month, marijuana with an estimated value of at least $1 million was discovered Thursday near a boat that had crashed on a beach near Vandenberg Air Force Base.

The marijuana was found near an overturned boat north of Wall Beach and was removed by Homeland Security investigators.

From LA Times