4 killed, 2 injured in NY shooting spree; gunman at large
 VILLAGE OF HERKIMER, NY (WPIX)  -- At least four people are reported dead after a shooting spree by a gunman who opened fire at an upstate New York car wash and then shortly after at a nearby barber shop Wednesday morning.

State police say it happened in the Village of Herkimer in upstate New York, 65 miles east of Syracuse.  No arrests have been made, but police announced at a news conference that they have a suspect, a man named Kurt Myers.

According to Herkimer Chief of Police Joseph Malone, Myers is believed to have set fire to his house at 9 a.m. before opening fire in two different communities near Utica — Herkimer and Mohwak.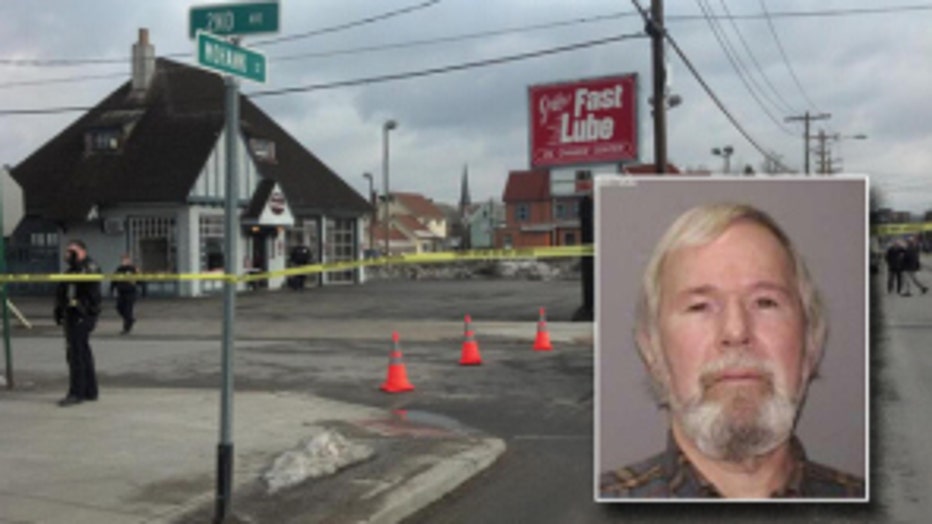 The first shooting happened at Gaffey's Fast Lube on Mohwak Street where two victims were killed. The gunman then made his way to John's Barber Shop  on Main Street, where he killed two others.

In addition to the four fatalities, at least two others were wounded.

Several schools in Herkimer County were on lock down.
A manhunt is underway for the Myers who remains at large.