4 felonies filed against DUI suspect; victims' injuries detailed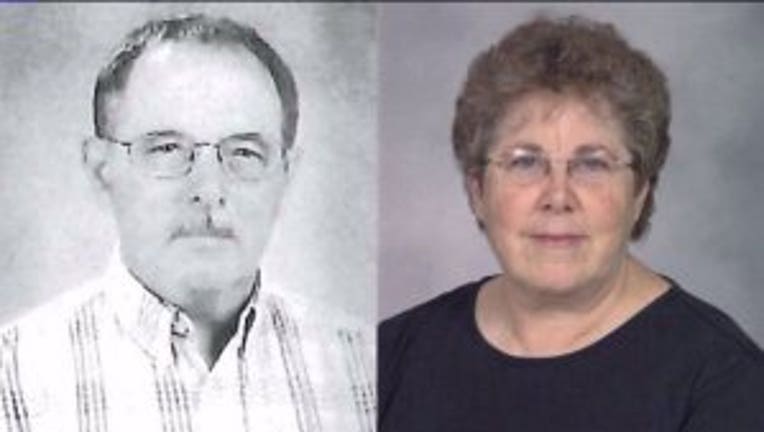 SEATTLE -- Four felony charges of vehicular homicide and vehicular assault were filed Thursday against Mark Mullan, who was allegedly driving drunk when his pickup truck struck a family walking across a street in Seattle's Wedgewood neighborhood.

Mullan, 50, of Seattle, was charged with two counts each of  vehicular homicide and vehicular assault, and one count of reckless driving, the King County Prosecutor's Office said.

The accident occurred at about 4:10 p.m. Monday at 33rd Avenue NE and NE 75th Street in the Wedgewood neighborhood.

The collision killed a married couple, Dennis Schulte, 66, and his wife, Judy Schulte, 68. Their daughter-in-law, Karina Ulriksen-Schulte, 33, and 10-day-old grandson Elias remain in Harborview Medical Center in critical condition.

According to charging documents, Mullan's preliminary blood alcohol level was 0.22 percent, which is almost three times the legal limit.

"In the blink of an eye, a family was destroyed by the decision we allege that this defendant made to drink and drive," King County prosecutor Dan Satterberg said. "It is a senseless loss and a tragic reminder that our society has a long way to go to eliminate the danger posed by impaired drivers. What too often follows the decision to drink and drive are funerals, hospitals and jail cells."

According to charging documents, it was the first day that Karina Ulriksen-Schulte had ventured out for a walk after her C-Section and the first day her husband, Daniel Schulte, had been convinced it was all right for him to return to work.

"Judith and Dennis Schulte suffered catastrophic injuries and died at the scene," the document said, adding that Judith Schulte had been thrown 70 feet by the impact. "Ms. Ulriksen-Schulte, who was carrying baby Elias in a sling, was thrown to the ground. Elias was found next to his unconscious mother, not breathing. He is in intensive care with multiple skull fractures and brain injury. He also had emergency surgery for liver and intestinal injury. His mother is also in critical condition with a crushed pelvis. She developed blood clots due to the injury and has suffered a stroke that has led to brain damage. Both mother and son remain in comas."

On Friday, Susan Gregg, a spokeswoman for Harborview Medical Center, said that Ulriksen-Schulte and her son were in critical condition and in the ICU. Gregg said the hospital does not use the term "coma" in reference to their condition and said they are both heavily medicated due to their injuries and are asleep.

A fundraising website for the victims called Caring Bridge also said Thursday that, "Karina and baby Elias are still critical condition but are both moving in a positive direction!" It provided no details.

The defendant is an alleged repeat drunken driver who pleaded guilty in January to DUI in Seattle Municipal Court and also has a pending DUI case in Snohomish County from last October. Mullan faces a sentence range of 15 to 19 ½ years in prison if convicted as charged, the prosecutor's office said.

The defendant remains in the King County Jail with bail set at $2.5 million. He will be arraigned April 11.