4-car crash blocks both lanes of interstate through Tacoma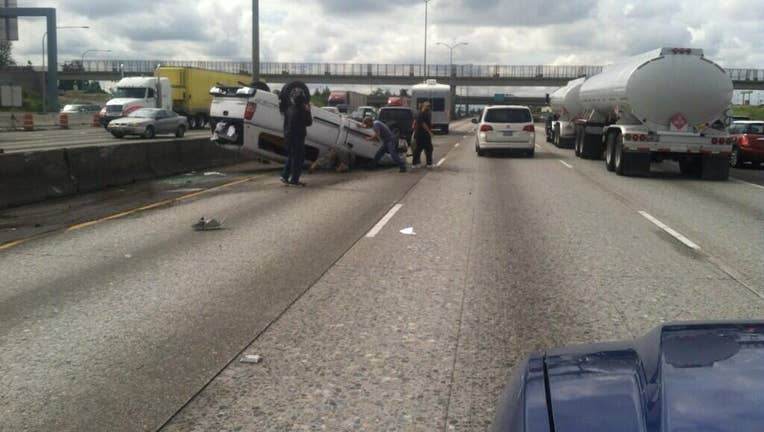 TACOMA, Wash – Four people were taken to the hospital after a four-car crash on I-5 in Tacoma Tuesday morning.

Washington State Patrol Trooper Guy Gill tweeted that one of the injured was in critical condition and the three others were in stable condition.




At least one car rolled over blocking several pf the northbound and southbound lanes of the interstate near 38th street. Traffic was backed up for several miles for more than an hour while crews worked to clear the scene and investigators worked to determine exactly what lead up to the crash.




Traffic began to clear around 11:45 p.m., troopers reported.