4.3 miles of copper wire stolen; empty Gatorade bottles lead to suspects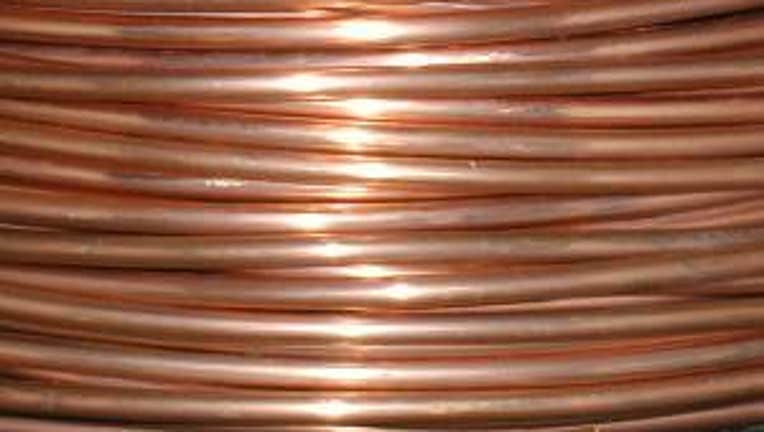 SEATTLE -- Two men were charged Monday with what prosecutors believe to be the largest known metal theft in Washington state -- 4.3 miles of copper wiring from the Sound Transit Light Rail system.

Donald Howard Turpin, 54, and Lee Russell Skelly, 44, are accused of stealing the wire from November 2010 through August 2011. Both men are charged with second-degree burglary and first-degree trafficking in stolen property with a special sentence aggravating factor.

The defendants allegedly committed the theft by entering maintenance hatches in a tunnel that runs below the light rail between the SeaTac and Rainer Beach rail stations, the King County Prosecutor's Office said. They would enter at night and remove the copper wire, which is designed to ground "stray voltage" in the track system, by using standard bolt cutters, the office said.

The men allegedly dropped the wire through air vents and then drove along the line, picking up the cut wire at various locations.

Detectives said they believe that the theft occurred over several months, with the defendants working through the night to cut and strip the wire.

Evidence gathered by King County sheriff's detectives shows that the men allegedly took the wire to various scrap metal recycling businesses in King County and sold the metal.

The King County Prosecutor's Office said the investigation  focused on Turpin after detectives found DNA evidence on items in the tunnel, including empty Gatorade bottles.

Turpin made approximately $39,000 in profit while Skelly received over $4,000, the office said.

Turpin had a state issued business license that allowed him to scrap the metal with little if any scrutiny by the scrap metal buyers, the office said. The replacement cost of the 70,000 pounds of copper wire is estimated at $1.3 million so far.

"This crime shows the astounding lengths that some criminals will go to take what isn't theirs," said King County prosecutor Dan Satterberg. "The defendants in this case literally stripped away at our public transportation infrastructure," he added.

"Stealing miles of copper wire must be hard work, because it was the defendants' Gatorade bottles left at the scene which ultimately was their undoing," Satterberg added.

Arraignment is scheduled for June 27. Both defendants are currently at large. If convicted as charged, the sentence range for Turpin is 63 to 84 months in prison. Skelly faces up to one year in jail.