35 to 40 now believed dead in Texas explosion, town's mayor says
 The mayor of West, Texas, said between 35 and 40 people are believed to be dead in a massive fertilizer plant explosion "because they are unaccounted for and still missing."
"We are out there searching the rubble, looking in each and every house. We are trying to locate each and every citizen," Mayor Tommy Muska said in a telephone interview with The Times.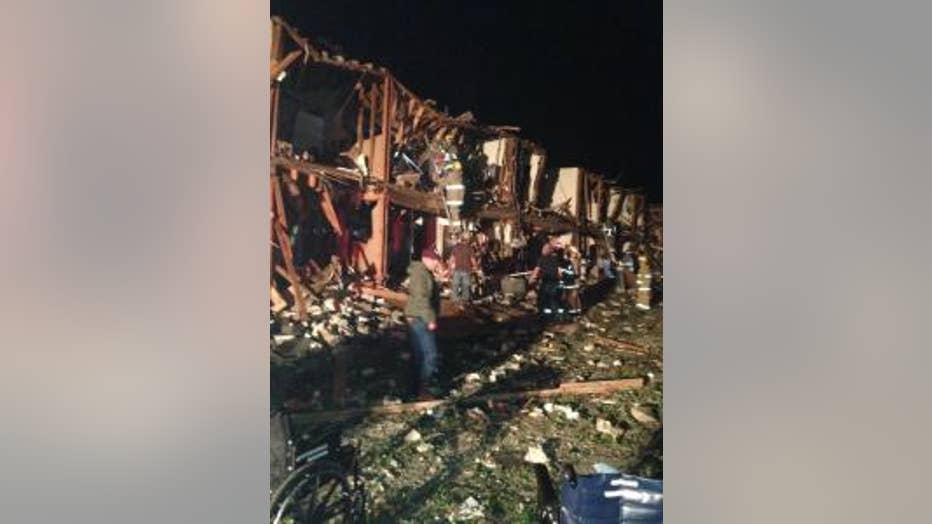 Fertilizer plant explosion ripped walls off of nearby buildings in West, Texas. Here, an apparent apartment complex was ripped open.


Muska said he had arrived at that count because all the other residents and first-responders in the area have been identified. Among those who were missing and believed to be dead, he said, were as many as six firefighters and four emergency medical technicians.  The explosion occurred Wednesday night, damaging or destroying buildings within a half-mile radius.

State law enforcement officials declined to confirm the mayor's statement.  "We cannot confirm the amount or number of fatalities," said Jason Reyes, a spokesman for the Texas Department of Public Safety, during a press briefing.  "I can confirm we do have fatalities."

--Los Angeles Times staff